Rasmus Rodineliussen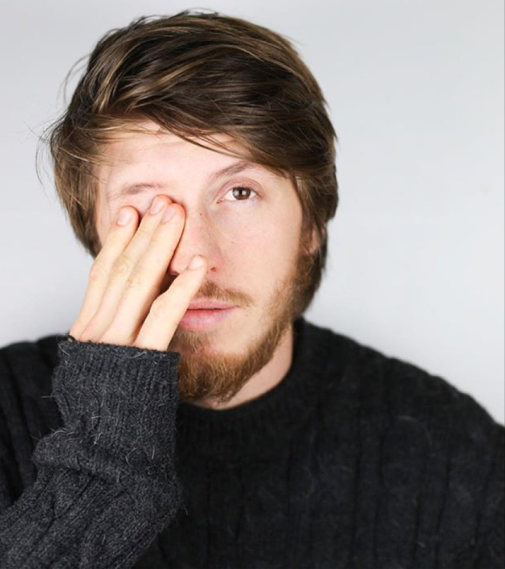 Telephone: +46 (0)8 16 33 75
E-mail: rasmus.rodineliussen@socant.su.se
Room: B630
This PhD project will address the issue of marine debris from a Swedish European context focusing on the relationship between knowledge and social practices resulting in marine debris. It will be an ethnography on Swedish divers who will clean lakes and waters around Stockholm from marine debris. Their focus is on uniting divers as a social group rather than branding one specific dive school as 'eco'. Spreading the agenda entails both communicating about the issue to other divers and local communities on land, and to practically show other divers how to safely and effectively remove and collect marine debris while under water. Focus will thus be on how the international UN initiative against marine debris is translated into practice by Swedish divers and how they in turn try to teach others to take part.
Marine debris is an issue in Sweden just as in any other country. By doing cleanups in Sweden and document the trash collected these divers intend to make this explicit for the Swedish population, emphasizing that Swedes too must change their social practices. The Swedish divers have been doing cleanups earlier, but without government support it was not economically and logistically possible to do it large scale. In the current policy environment that favours actions towards removal of marine debris, based on the UN directive, they wish to give it another try. Divers as a social group are important in this context due to their ability to directly remove marine debris, they are also the only humans roaming the underwater world on a regular basis and are therefore the most frequent observers of debris in water. Moreover, divers are a global community present close to everywhere in the world. Thus, by engaging divers it is possible to work against marine debris globally.
During fieldwork in Brazil for my master's thesis in social anthropology I have begun to develop theoretical and ethnographic tools to work with divers in and out of water (Rodineliussen 2017). When diving ethnography is made under water, this opens up new possibilities but also create new constraints on the practice of participant-observation.
Political Ecology is my theoretical starting point. I seek to unravel the possible power structures that divers are involved in concerning the issue of water pollution from marine debris. I borrow the notion of "assemblages" from Tsing (2015) in order to understand how humans are far from alone in making our world, that there are hidden interspecies relationships that people are merely part of. In this way, I plan to employ this concept to see first how the pollution from marine debris affects social relations within the community of divers, and then continue to see how these relations develop to include the environment. How different ways of living creates the world in an interrelationship between human, animal, and nature. And what social and political forces that are part in shaping this relationship. Taking a special focus on the relationship between policy, human agents as in divers, and the environment.
On top of my current research project am I interested in experimental takes on ethnographic method, and I am therefore a member of the EASA network COLLEEX. I do also hold a long going interest in migration and refugee studies.
Publications
2020
2019
2018
2017
Rodineliussen, R. 2017b. Experimenting with Stories. Part of a thematic thread on experimental approaches to ethnography on behalf of Colleex, a European Association of Social Anthropologist network, allegralaboratory.net
Rodineliussen, R. 2017a. Divers Engaging Policy—Practices of Making Water. Master's thesis. Stockholm University and Sida.
2016
Rodineliussen, R. 2016c. Anthropologists, the Co-Creators of Stories. Student Anthropologist, the official e-journal of NASA, part of the American Anthropological Association.
Rodineliussen, R. 2016b. (Book Review, published in FieldNotes vol. 8:1): Illegality, Inc.: Clandestine Migration and the Business of Bordering Europe. Ruben Andersson. Oakland: University of California Press, 2014.
Rodineliussen, R. 2016a. Syria to Sweden: Refugee Stories. Anthropology Now. Vol. 8:1: 37–45.
2014
Rodineliussen, R. 2014. We are Young. The Nanyang Chronicles. April. Singapore.
Media
2018
Teaching
2019 - 2020
• Den mänskliga tankevärlden. 7.5 HP (assistent), SOCANT 1.
Conferences
2017
SANT, Panel: Navigating Scale, Scuba-Divers Mediating Scale: Environmental Policy and the Making of Water.
Talks
2020
Digital and Visual methods.
2019
2018
Sida Alumni. Held presentations and workshops on Agenda 2030 and the 17 UN Sustainable Development Goals.
Other
Last updated: February 15, 2021
Page editor: Lina Lorentz
Source: Department of Social Anthropology