Renita Thedvall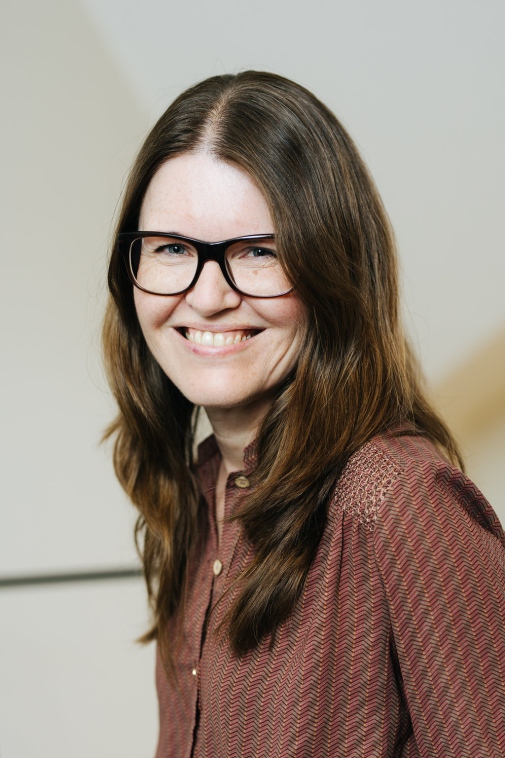 Telephone: +46 (0)8 16 20 00
E-mail: renita.thedvall@score.su.se
Research
Renita Thedvall is Associate Professor in Social Anthropology. She has in different projects focused empirically on employment policy, work life and social issues. She has a particular interest in how policies are shaped and presented in the form of models, indicators and standards. Her research based in the field of policy and organisational anthropology as well as the anthropology of bureaucracy. She has conducted fieldwork in organisations such as the EU, Fairtrade International and municipal social service offices and preschools where she has studied EU bureaucrats', standards setters', social secretaries' and preschool teachers' work with developing and following policies. She has also taken an interest in the significance of the wording of policy documents for what knowledge and what values take precedence within a field.
Thedvall's ongoing research project is named, Managing preschool the Lean way. An industrial management model enters childcare and is funded by the Swedish Research Council. The project examines the practice of making the public welfare sector Lean, with specific focus on public preschools, in the City of Stockholm. Lean, as a management ideology, traces its origins from the automotive industry and has a clear focus on efficiency, rationality and customer value. In activities relating to the public welfare sector in general and childcare in particular, other values are prevalent, such as equal treatment, education, and care. The overall purpose of the project is to investigate how cultural logics and standardization procedures, accompanied by Lean, guide practices in the public welfare sector, in particular public preschools. There are reasons to assume that tensions might arise between apparently different logics, such as the logics of care and pedagogy, on the one hand, and logics of efficiency and customer value, on the other. The project is placed at Stockholm Centre for Organizational Research (Score), Stockholm University.
Selected publications
2015
Tamm Hallström, Kristina and Renita Thedvall. Managing Administrative Reform through Language. Implementing Lean in Swedish Public Sector Organizations. Special issue 'After NPM' edited by Kajsa Lindberg, Barbara Czarniawska and Rolf Solli. Scandinavian Journal of Public Administration.
Thedvall, Renita. Managing preschool the Lean way. Evaluating work processes by numbers and colours. Special issue 'Governing by Numbers: Audit Culture Revisited' edited by Cris Shore and Susan Wright. Social Anthropology 23(1):42-52.
Garsten, Christina, Jessica Lindvert and Renita Thedvall (eds). Makeshift Work in a Changing Labour Market: The Swedish Model in the Post-Financial Crisis Era. Northampton MA: Edward Elgar.
2014
2013
2012
2009
2008
2007
2006
2004

Renita Thedvall List of Publications (103 Kb)
Research funding/grants
2015
Riksbankens Jubileumsfond's research initiation grant for a workshop and starting a network regarding Meeting Ethnography. The workshop will take place at the University of Massachusetts, Amherst during the autumn of 2015 in co-operation with Jen Sandler. (The grant is placed at Score).
Research networks
Meeting Ethnography Network. Co-ordinated by Jen Sandler University of Massachusetts, Amherst and Renita Thedvall, Stockholm University.
Ethnographic Research into Public Sector Reforms: an interdisciplinary research network across Denmark, the UK, and Sweden. Co-ordinator: Bagga Bjerge, Associate Professor, Centre for Alcohol and Drug Research, Aarhus University, Denmark.
Conferences, workshops
2015
Hoping for Improvement. The Lean Model in the Swedish Public Sector, paper presented at the Reform as permanent condition. Ethnographic studies of administrative changes and reforms publication seminar organized by Bagga Bjerge, Centre for Alcohol and Drug Research, Aarhus University and Nina Holm Vohnsen, Department of Anthropology, Aarhus University, 7-8 December, Aarhus, Denmark.
Writing Action. How to Fit Alterations into Action Plan Documents, paper presented at the panel Documenting Power in an Age of Accountability organized by Kathleen Inglis, Simon Fraser University at the AAA (American Anthropological Association) conference, 18-23 November, Denver, USA.
Meeting to Improve: Lean[ing] Swedish Public Preschools, paper presented at the Meeting Ethnography workshop organized by Jen Sandler, University of Massachusetts Amherst and Renita Thedvall, Stockholm University 8-10 October 2015, University of Massachusetts, Amherst, USA.
2014
Membership on boards
Service to the profession
Lectures, seminars, teaching
2014
Information about past activities can be found in the Department's previous Annual Reports.
Last updated: May 21, 2018
Page editor: Lina Lorentz
Source: Department of Social Anthropology