Ruben Andersson
Associated researcher, Associate Professor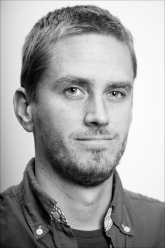 E-mail: ruben.andersson@socant.su.se
Ruben Andersson is an associate professor at the Department of International Development, University of Oxford, and an associated researcher at Stockholm University's Department of Social Anthropology. He obtained his PhD in anthropology from the London School of Economics in 2013 for the thesis Clandestine migration and the business of bordering Europe. The PhD investigated irregular migration from West Africa towards southern Europe, in particular Spain, and was based on mobile research across the Spanish section of the Euro-African borderlands, from Spain's North African enclaves of Ceuta and Melilla to the frontiers and capital cities of Senegal and Mali.
The aim was to explore the interfaces where the diverse 'industry' working on this form of migration meets and interacts with its target – the clandestine migrant. Ruben has drawn on his background in journalism in both research and writing, and has written extensively for the media besides his academic publications. Ruben is currently engaged in a research project on risk and danger in international intervention, focusing on the conflict in Mali, West Africa and similar crisis settings in other regions.
Selected publications
2017
2016
2015
2014
2012
2010
Wild man at Europe's gates: the crafting of clandestines in Spain's cayuco crisis. Etnofoor 22(2):31-49.
2005
Media
2016
2015
2014
Research funding
AXA Postdoctoral Fellowship, 2014-2016, for research project on risk in international interventions, hosted at LSE.
Last updated: January 12, 2018
Page editor: Lina Lorentz
Source: Department of Social Anthropology