Samir Shalabi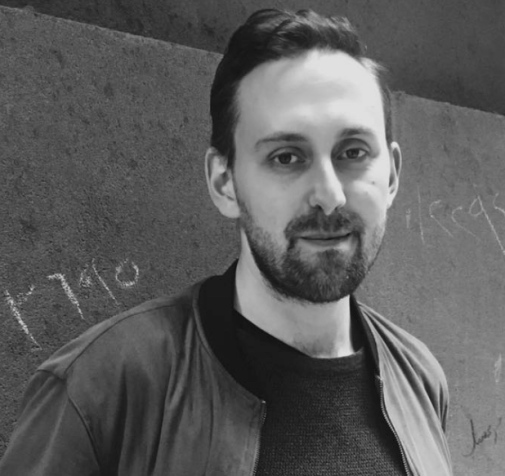 Telephone: +46 (0)8 16 33 75
E-mail: samir.shalabi@socant.su.se
Room: B630
I joined the Department of Social Anthropology as a PhD student in September 2018. Having completed an MA and a BA in Middle Eastern Studies with an urban anthropological focus, my research interests, in the broadest sense, revolve around the relationship between cities and people and the ways by which people use and (re)-produce cityspace. My doctoral research project explores the lived experiences of everyday life in informal settlements in Alexandria, Egypt, and the struggles over urban space that inhabitants of these areas are embroiled in.
Research
Working title: Urban Housing Informality and the Production of Space in Post-Revolutionary Alexandria
Across the developing world, low incomes, combined with the high cost of land, have made access to affordable housing increasingly difficult for large sections of the global urban populace. This has led many city residents to resort to unauthorized, or 'informal', housing solutions. This trend has grown to such an extent that it has developed into one of the most prominent features of urban development across the Global South. As part of the rapid urbanization witnessed by the developing world in recent decades, urban issues are increasingly capturing the attention of the social scientific disciplines. As such, studying the socio-spatial processes involved in the (re)production of urban housing informality and informal settlers' place-making strategies are among the central concerns for understanding the world's contemporary urban condition.
With this in mind, in my doctoral thesis, I seek to explore the unpermitted constructions of residential neighborhoods that with increasing speed sprung up around the edges of Egypt's second city Alexandria following the January 2011 'Arab spring' uprising. I will address the ways by which the urban poor are appropriating empty land and transform it into fully fledged urban settlements as well as how they have been securing their land tenure and avoiding eviction in their interaction with the state. Moreover, I am interested in understanding the nature of contemporary urban informality by studying the everyday practices, perceptions and emotional attachments of people living in informal neighborhoods.
These issues will be situated within the broader theoretical debates concerning urban (in)formality. I not only aim to investigate the social and material production of informal city spaces, but also the ambiguous borderlands that exist between the formal and informal, posing the question of how we may go beyond that traditional analytical divide in order to better appreciate of the nuances and complexities of contemporary urbanity.
Publications
2018
Shalabi, S. & Pugalis, L. "Producing refugee spaces: disruptive spatial practice and the everyday in Cairo". The Production of Alternative Urban Spaces. Routledge.
Shalabi, S. Mobility and Social Exclusion in Urban Cairo: Transport, Service Access, Spatial Inequality. Takween Integrated Community Development. Cairo.
2017
Conferences
2018
"Refugee Livelihoods in Egypt and Lebanon," joint research project with Rafah Barhoum, Helen Avery and Nihal Halimeh presented at World Congress for Middle Eastern Studies.
Last updated: September 28, 2018
Page editor: Lina Lorentz
Source: Department of Social Anthropology