Tania González-Fernández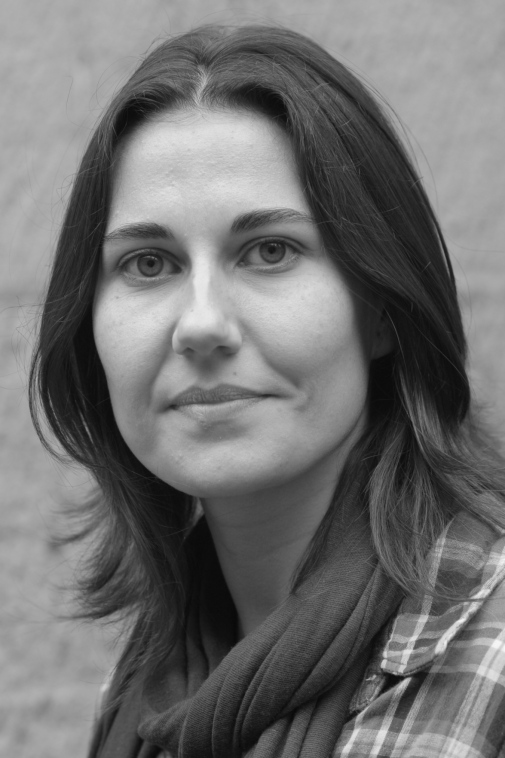 Telephone: +46 (0)8 16 20 00
E-mail: tania.gonzalez@socant.su.se
Tania González is a PhD student at the Department of Social Anthropology as part of the Marie Curie Initial Training Network "Diasporic Constructions of Home and Belonging" (CoHaB) since September 2012. She obtained her degree in Journalism at the Complutense University of Madrid in 2005. In 2008 she concluded her degree in Social and Cultural Anthropology at the University of Barcelona. From September 2010 to March 2011, she was a visiting researcher at the Center of Advanced Studies (CEA) at the National University of Córdoba (Argentina). Tania has been involved in several research projects:
"Migration Policies and Family Transnationalism. Latin American Migration to Spain" funded by the Spanish Ministry of Science and Innovation and coordinated by the Migrant Researchers Interdisciplinary Group;
"Treatment of third country nationals at the EU's external borders" led by the International Centre for Migration Policy Development (IMCPD) and funded by the European Union Agency on Fundamental Rights (FRA);
"Fundamental rights situation of irregular immigrants in the EU" led by the International Centre for Migration Policy Development (IMCPD) and funded by the European Union Agency on Fundamental Rights (FRA);
"Observatory about Mass Media and Immigration in Andalucia (OMECIA)" coordinated by the Intercultural Studies Laboratory at the University of Granada (Spain).
Her main research interests include gender, generation, migration, family relationships, care work, emotions, and transnationalism.
Research
Re-Doing Family across Borders: Gender, Age and Care Practices among Transnational Bolivian Families in Spain (working title)
The PhD project deals with the tensions and ruptures/continuities in gender and generational relations produced in a diasporic context among Bolivian families which have, at least, one of its members settled in Spain. In spite of the feminization of the Latin American migration flow to Spain and its implications for family life and care arrangements, there is still a lack of studies focused on family migration processes and on the family members who are left behind (children-parents, husbands-wives, sisters-brothers).
Currently Bolivia is seen as a country in diaspora. The high increase and diversity of migrants and their impact on their homeland have made Bolivia a relevant case for the study of transnational families. Hence, the study seeks to focus on subjectivity, emotions and micro-processes such as migration trajectories of Bolivian families, changes in family structures, and transnational caring practices. More specifically this project attempts to:
identify and analyse the readjustments which migration produces within Bolivian families, the transfer of care and how care chains are developed in a diasporic context;
explore how transnational processes influence gender and generational relations within Bolivian migrant families, and if these ties include any other third country like Argentina;
provide an analysis of patriarchal structures and hierarchies of power that are generated and reproduced inside and outside the family;
analyse how different dimensions determine family practices and their strategies around international migration, such as gender, class, age or migration status;
explore the hegemonic conceptions about family, motherhood/fatherhood and patterns of caring in the homeland, and how those ideas influence the way of organizing family life in this context;
provide an innovative approach to care chains, and how these are organized not only around child care but also care of the elderly.
The study is based on multi-site ethnographic fieldwork (Spain and Bolivia) and draws particularly on in-depth interviews with different members of the same family and, to a lesser degree, participant observation.
Publications
2014
González-Fernández, Tania. Book review: Baldassar, Loretta and Merla, Laura (eds.) (2014). Transnational Families, Migration and the Circulation of Care. Understanding Mobility and Absence in Family Life. London and New York: Routledge, Papeles del CEIC: International Journal on Collective Identity Research, vol. 2014/2.
Gil Araujo, Sandra; González-Fernández, Tania. "International Migration, Public Policies and Domestic Work: Latin American Migrant Women in the Spanish Domestic Work Sector", Women's Studies International Forum, Volume 46, pp. 13-23.
2013
González Fernández, Tania. "Global households: irregular migrants employed in domestic work in Spain", Triandafyllidou, Anna (ed.) Irregular Migrant Domestic Workers in Europe: Who cares?, Aldershot: Ashgate, 187-208.
González, Tania; Gil Araujo, Sandra; Montañés Sánchez, Virginia. "Política migratoria y derechos humanos en el Mediterráneo español. El impacto del control migratorio en los tránsitos de la migración africana hacia Europa", Revista de Derecho Migratorio y Extranjería, no 33, pp. 245-267.
2012
Guest research visits
Research networks
Conferences, workshops
Summer Schools
CoHaB's second Summer School at the University of Mumbai, Department of English:
The Summer School was being hosted by Professor Nilufer E. Bharucha (The University of Mumbai) and showcased lectures by Professor Avtar Brah (Birbeck University of London), Professor Harish Trivedi (University of Dehli), Professor Tobias Döring (University of Munich), Professor Sridhar Rajeswaran (CASII, India), Professor Mark Stein (University of Leicester), Dr. Ajaya Sahoo (University of Hyderabad), and two panel discussions on "Diaspora Studies-New Directions" and with the Interdisciplinary Group for Research on the Indian Diaspora (GRID) on "Identity, Exchange and Circulation between India and her Diasporas".
16-21 January, 2014. Mumbai (India).
CoHaB Early Stage Researchers' workshop
González-F. Tania, "Reflections on a long-term multisited fieldwork. An ethnography of emotions?"
Organized by Marie Curie Initial Training Network "Diasporic Constructions of Home and Belonging", English Department, WWU Münster.
November 17-18, 2014. Münster (Germany).
Information about past activities can be found in the Department's previous Annual Reports.
Last updated: April 5, 2018
Page editor: Lina Lorentz
Source: Department of Social Anthropology