Tomas Cole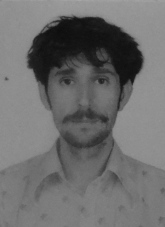 Telephone: +46 (0)8 16 22 40
E-mail: tomas.cole@socant.su.se
Room: B614
Tomas Cole joined the Department of Social Anthropology in September 2015. His research interests lie mainly in the lives and loves of the people of the highlands of Southeast Myanmar/Burma. Specifically, he is intrigued by the workings of translocal circulations of capital, gifts and affect between families and their kin and kith and how these flows may play into the production of locally legitimate forms of power, authority and sovereignty. This is close to what Alpa Shah (2013) calls the "intimacy of Insurgency".
He received his MSc in anthropology from the University of Copenhagen, Denmark in 2014 with the thesis: In God's Hands – Living with Disability and Dependency Among Karens residing in a Refugee Camp in Thailand. This thesis explored the lived experiences of armed conflict in the Thai-Myanmar borderlands and the contradictions between ideals of care and independence among disabled ex-combatants who identify as Karen – the country's second largest minority group, who have been engaged in over 60 years of civil war with the Burmese army.
He also holds an MPhil in Psychology from NTNU in Trondheim, Norway where wrote about the phenomenology of autism.
Research
The Owners of the Earth: Spectral Sovereignty and Seditious Conservation in Southeast Myanmar (working title)
In this project I address the protracted armed conflict in Southeast Myanmar, which has dragged out for over sixty years, through exploring the entanglements between the hundreds of thousands of (predominantly Karen) refugees who have been scattered across the globe by the UNHCR's resettlement program and their friends and family that still reside in their homelands. Following the circulation of capital, gifts and affect I seek to explore how these entangle with peoples' everyday lives, livelihoods and economies and with the generation of locally legitimate forms of authority and sovereignty, both at the scale the household and the political terrain of these former conflict zones. Moreover, I am interested in how remittance play into the politics of redistribution (Ferguson, 2015), working their way into the very materiel landscape (McKay, 2003; 2005; Peluso et.al., 2015) of the highlands of Southeast Myanmar.
To go about investigating this I conduct fieldwork in New York State – the world's third largest receiver of refugees from Myanmar (11,600) after Australia (18,719), and Texas (16,577) – in Sweden and on the Thai-Myanmar border.
Publications
Teaching
Migration, Culture and Diversity (2015)
Economy: Value, Resources and the Environment (2016)
Conferences and workshops
2016
Paper "Anade(Power-Hurt): The Pains of Kindness" presented at the workshop "Care and Control" organised by Stockholm University 26-27 May 2016.
2015
Panel presentation on The Translocal Spaces of Migration at the workshop "Migration, Security and Development in Southeast Asia" organised by Asian Dynamics Initiative in Helsinki, Finland 23-24 October 2015.
Last updated: October 18, 2018
Page editor: Lina Lorentz
Source: Department of Social Anthropology