Tomas Cole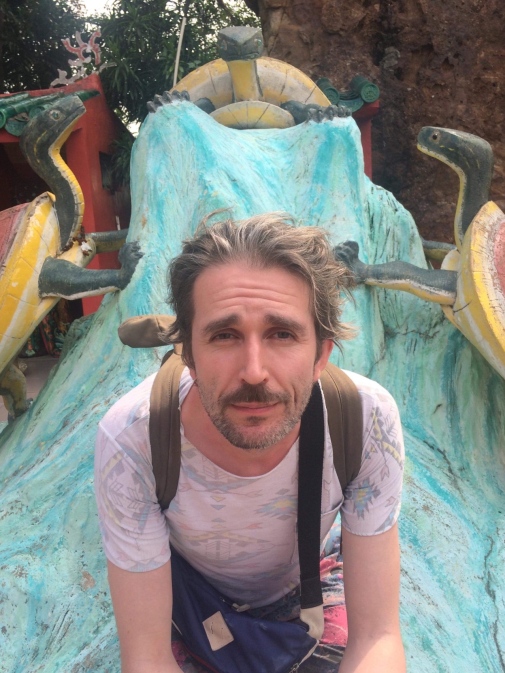 Telephone: +46 (0)8 16 22 40
E-mail: tomas.cole@socant.su.se
Room: B614
Telefon: 08-16 22 40
E-post: tomas.cole@socant.su.se
Rum: B614
Tomas Cole joined the Department of Social Anthropology in September 2015. He holds a MSc in anthropology with a focus on experiences of armed conflict, disability, and care in the Thai-Myanmar borderlands, from the University of Copenhagen. He also holds an MPhil in Psychology from NTNU in Trondheim, Norway where wrote about the phenomenology of autism.
In December 2020 he received his PhD from the Department of Social Anthropology at Stockholm University with his thesis entitled – Possessed Earth: Power and Possession in the Salween Peace Park of Southeast Myanmar. The thesis followed an ensemble of indigenous people, environmental activists, and armed revolutionary groups as they translated and rescaled indigenous practiced and cosmologies of possessing landscapes into a 5,500 km2 people-centered protected zone in the war-torn highlands along the Salween River in Southeast Myanmar. It argues that indigenous practices and cosmologies of possessing landscapes be approached as alternative modes of ownership and sovereignty, and explores how they might help us imagine new and radical forms of environmental governance, peace-building, and struggles for autonomy – that are increasingly becoming entangled.
Research
In his current research, funded by the Stockholm Centre for Global Asia, Tomas is working to turning his doctoral research into a series of articles and a monograph, as well as working on a new project. This new project, tentative titled Making Peace with Pests: Policy, Hostility and Hospitality with Mosquitos from Myanmar to Singapore, comparatively explores the differing ways in which humans are learning to negotiate with, make room for, and indeed to make peace with mosquitos across Southeast Asia – from the war-torn highlands of Myanmar to hyper-modern Singapore.
Publications
Media and Popular Culture
Teaching
Environment and Society (2021-ongoing)
BSc thesis supervision (2018-ongoing)
Economy: Value, Resources and the Environment (2016-ongoing)
Migration, Culture and Diversity (2015)
Political Ecology: Land Use and Natural Recourses in a Local to Global Perspective, at the Department of Physical Geography, Stockholm University (2019-ongoing)
Culture in Armed Conflict, at the Department of Cultural Anthropology and Ethnology, Uppsala University (2020)
Last updated: October 5, 2021
Page editor: Lina Lorentz
Source: Department of Social Anthropology