Research areas
The research carried out within the Department deals in particular with the broader themes of globalisation and transnational processes.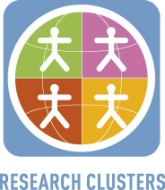 In a world with a constant flow of information, people and goods across borders there is a need for enhanced knowledge about the effects of globalisation. Researchers at the Department focus on cultural diversity, migration, ethnicity, environmental and climate change and the ideas and organisational forms that transcend national boundaries. The regional coverage is extensive, and the research is based on a rich and dynamic international, long-standing research tradition.
The transnational theme is organized into four clusters: Migration, Environment, Media and Organisation. Each cluster organises joint seminars, publications and research projects. Many researchers contribute to more than one cluster.
Migration
Researchers in the Migration cluster look into questions generated from social phenomena and structures, especially migration, ethnicity, social movements and diaspora.
Learn more about the Migration cluster.
Environment
The Environment cluster provides a framework for theoretical debate and development on issues regarding the environment and climate change in societal, cultural, and global perspectives.
Learn more about the Environment cluster.
Media
The Media cluster elucidates and explores humanity's increasingly varied opportunities for expression and communication in time and space, and its impact on culture and society.
Learn more about the Media cluster.
Organisation
Organisational research focuses on how people's actions are coordinated socially and collectively.
Last updated: July 7, 2017
Page editor: Lina Lorentz
Source: Department of Social Anthropology