International and national research networks
CEIFO is an active partner in several international and national research networks of collaborations.
The most important research networks during 2011:
Research-network on Transnationalism and diaspora
(Coordinated by Professor Erik Olsson)
The Research Network on Transnationalism and Diaspora has since 2004 been connecting mainly Swedish researchers of identity, migration and nation-state in the context of transnational connections and globalisation processes.
The Research Network on Transnationalism and Diaspora has since 2004 been connecting mainly Swedish researchers of identity, migration and nation-state in the context of transnational connections and globalisation processes.
The researchers involved have been studying these issues in different ways, and are by the activities and communication within this network creating a platform for a theoretically more advanced and critical dialogue that engages a number of research areas and disciplines. In the network, the concepts of transnationalism and diaspora are used as a way to thematically organise a number of issues relating to migration as well as globalisation and identity.
One important focus is on transnational connections and border-transgressing practices as a way of understanding the variety of socio-cultural impacts of people's involvement in activities that span across several nations and states. Another important focus of research within this network is the study of the formation of communities among migrants and how diasporas are generated.
The network is an email-list to facilitate communication between researchers, and circulate information through the network. A large number of seminars and workshops have been arranged. These had the form of research-seminars at Linköping and Stockholm University. Members of this network have then presented their current works. Through the corporation between the departments involved in the network as for example Department of Ethnic Studies (now REMESO) at Linköping University, MIM and IMER at Malmö University and CEIFO, the network has arranged seminars with internationally renowned scientists as Nina Glick Schiller (Manchester University), Floya Anthias (Roehampton University), Martin Sökefeld (Bern/München), Dawn Chatty (Oxford) and Stef Jansen (Manchester). The network has been responsible for workshops at the first national conference in Culture Studies (2005), the conference "International migration: Challenges and opportunities – a multidisciplinary conversation" ("Internationell migration: Utmaningar och möjligheter – ett interdisciplinärt samtal" - Stockholm 2008), the 15th Nordic Migration Conference in Malmö (2010) as well as TRANSMIG 2010 and 2011. Except scientific discussions in seminar-form, the network has participated in master- and PhD's courses. Moreover the network has been part in the production of two books, both published 2007. The volume: "Transnationella Rum" (Transnational Spaces) (Boréa 2007), is completely a product of the network (all authors are a part of the network). Additionally, the book "Globala familjer" (Global families) (Gidlunds 2007) has been produced with the support of the network and the authors is in many case active within the network (including the editors Eastmond and Åkesson).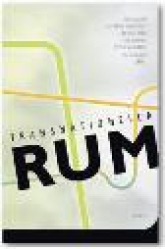 During 2010/2011 two additional theme numbers were produced, meant for international publication (see TRANSMIG): Gender and Generation in Transnational Practices (Nordic Journal of Migration Research), edited by Erik Olsson, Fataneh Farahani and Brenda Yeoh (Singapore University), as well as Beyond the National and Ethnic Lens in Migration Studies (ongoing), edited by Maja Frykman (Malmö's College), Ann Runfors (Södertörn's College) and Nina Glick Schiller (Manchester University).
Activities 2011
May 11, Stockholm University:
KINSHIP, GENDER, AND GENERATION IN DISPARATE TRANSNATIONAL SPACES
2nd workshop in TRANSMIG
Programme:
10.00 - 11.45 Seminar with Floya Anthias:
Transnationalism, gender, generation, 'race' and class: rethinking social hierarchies and intersections beyond the nation state paradigm
13.00 - 17.00 Workshop (Network members exclusively).
Papers to be discussed authored by Erica Righard, Catrin Lundström, Fataneh Farahani, Constanza Vera-Larrucea, Ali Osman, Catarina Lundqvist och Erik Olsson.
Floya Anthias
Floya Anthias is currently Professor of Sociology and Social Justice at Roehampton University, London. She received her PhD from the University of London's Bedford College in 1981. Her primary research interests are in the areas of transnational migration and social divisions and identities. This has also entailed a concern with social exclusion and inequality as well as ethnicity, gender and multiculturalism. Her recent publications include the co-edited books: Into the Margins: Migration and Exclusion in Southern Europe, (Ashgate 1999), Gender and Migration in Southern Europe: Women on the Move (Berg 2000) and Rethinking Antiracism: From Theory to Practice (Routledge 2002).
Activities 2010
August 25, Malmö University:
Transnational Practices in Migration, workshop within the conference Global Challenges – Local Responses, 15th Nordic Migration Research Conference. Chair: Ali Osman.
November 4-5, Stockholm University:
Transnational Practices in Migration – TRANSMIG
1st workshop in TRANSMIG, arranged in collaboration with RICC, Manchester University, and IMISCOE.
Responsible researcher: Professor, Erik Olsson. Editorial team and chair: Fataneh Farahani, Annika Rabo, Ann Runfors, Johan Lindqvist and Nina Glick Schiller (RICC, Manchester university). A fairly large amount of papers both within and without the network were presented. Totally around thirty papers were presented through three parallel workshops, written by scientists from universities around the world.
Activities 2009
During August and September 2009 Nina Glick Schiller was guest professor at CEIFO. Through the network several events where arranged, among them were a seminar and workshop the 3:e September as well as a symposium the 15:e September.
Dec. 12, Stockholm University: Who loves imer? (Vem älskar imer?) Panel about imer-research. In addition; an introduction in form of a lecture by Associate Professor Stefan Jonsson. Chair: Erik Olsson, Annika Rabo.
IMISCOE, The Research Network on International Migration Integration and Social Cohesion
Professor Charles Westin, professor Erik Olsson and several researchers at CEIFO
IMISCOE Research network (former IMISCOE - Network of Excellence) is uniting many of the established European research departments and several hundreds of researchers from all part of Europe and of all branches of the economic and social sciences, the humanities and law in pursuit of studies under the themes of international migration, integration and social cohesion. Starting as a EU funded network it has since 2010 transformed to IMISCOE Research Network. Professor Erik Olsson is CEIFO's representative in the network's Board of Directors. Several researchers at CEIFO have been active in IMISCOE.
What are the causes and nature of current migration processes? How can migration flows be managed and influenced? How can societies maintain social cohesion and societal viability? How can scientists, policy makers and practitioners in the field exchange knowledge and experience? Answering these kind of questions is what catalysed IMISCOE's establishment and what continues to compel the Network's raison d'être.
For more information: www.imiscoe.org
IMER www.imerforbundet.se
The Swedish Imer-organisation is a multidisciplinary forum for researchers, teachers, PhDs, students and professionals with interests in the field of international migration and ethnic relations. CEIFO, and particularly so professor Thomas Hammar, was involved in the building of this association in early 1990s. Many of CEIFO's earlier and current researchers has been board-members in Swedish Imer-association. From 2010 Catarina Lundqvist is a board member.
NMR
Nordic Migration Research (NMR) is a network with aims to cover Nordic academics and doctoral students working in this field. To strengthen the quality of research and training NMR will increase networking of individual researchers, departments and institutes in different disciplines by organizing conferences, seminars, research training courses, publications, supervising, peer reviewing, and supporting mobility as well as comparative and multidisciplinary research designs. As one of the leading Nordic centres CEIFO was involved in the establishment of the network. Currently professor Erik Olsson is a board-member (since 2010).
Transnational Practices in Migration – TRANSMIG
A research-group in Transnational Migration within IMISCOE. Research coordinator: Erik Olsson and Nina Glick Schiller (Manchester University)
The aim of TRANSMIG is to invite scholars of transnational studies from different research groups in Europe to discuss and publish on the issue of transnational practices. This will be accomplished by organising multi-purpose workshops; discussion of papers and include a clear plan for the production of texts as well as the sharing of experiences and planning for applications. The first of TRANSMIG workshops were held at Stockholm University in November 2010. This was based in an open call for papers in relation to different fields within transnational practices of migration. 31 papers (and 3 keynotes) were presented in three parallel workshops with the following titles: Materiality, Space, and Power – Emerging Perspectives Beyond the National and Ethnic Lens of Migration Studies (Workshop 1); State, policy and markets in a Transnational World, and Kinship (2), Gender, and Generation in Disparate Transnational Spaces (3). TRANSMIG has an editorial team of the workshop which reviewed papers in order to select themes for publishing. The result of this review is the planning of two issues during 2011/12. The first is related to the workshop Kinship, Gender and Generation in Disparate Transnational Spaces (edited by Olsson, Farahani and Yeoh) and the second on theory and methodology (edited by Glick Schiller, Runfors and Frykman). Seminars are arranged in relation to both issues (Stockholm, May 2011 and Malmö, December 2011).