Welcome to our CEIFO seminars!
Monday 13.00–14.30, room B600, Department of Social Anthropology, Stockholm University.
The list is continuously being updated.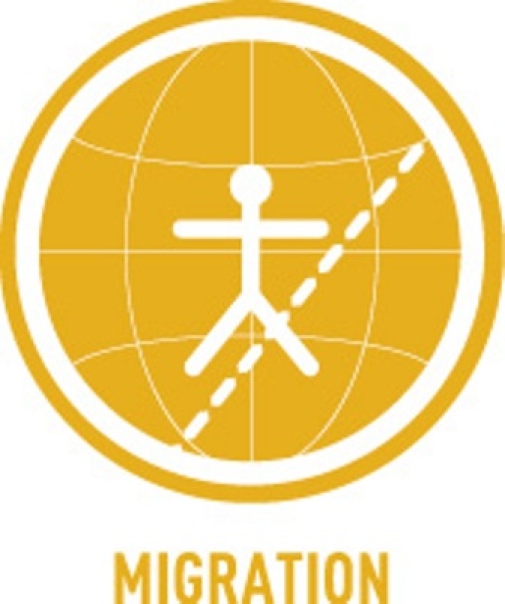 September
CEIFO seminar
September 25, 13.00–14.30, B600
Zachary Whyte, Post-Doc, University of Copenhagen
New neighbours: Local outcomes of asylum centres in rural communities in Denmark
Asylum centres in rural areas are an increasingly common mode of managing asylum seekers in Denmark. However, the meaning and consequence of this kind of migration to rural settings has not been much studied in the literature, which has tended to focus on cosmopolitan and urban cases. The rural placement of the asylum centers are of course significant for asylum seekers, but they also can have important consequences for the local communities in which they are placed. This in turn fundamentally shapes the possibilities for interaction between asylum seekers and local communities.
In a context of increased urban migration and general demographic shifts in the Danish countryside, the arrival of asylum seekers and the various jobs deriving from their presence become profoundly significant for local communities, both financially and socially. Asylum centers in rural Denmark are commonly placed in buildings that formerly housed key welfare institutions, like schools and retirement homes. For local communities, the arrival of asylum seekers in these buildings thus underscores the way in which they see the state retreating from them, but also presents new possibilities.
Based on an ethnographic study at three separate rural sites, this paper examines the meanings and consequences of asylum centres for local Danish communities. Focusing on moral and economic exchanges, we argue that local community and neighbourliness are profoundly affected by the presence of asylum centres, just as asylum seekers' possibilities for taking up alternate social positions (e.g. customer, football player, pupil) may be expanded. This ties in with a markedly pragmatic local approach to neighboring asylum centers, which contrasts with the significantly ideological cast of national debates on asylum. In general, the local communities we have studied looked for pragmatic, rather than ideological, ways forward from their situation of demographic and economic crisis. However, while civil society mobilisation and volunteerism may foster increased contact between locals and asylum seekers, local reactions may equally be shaped by practices of rejection or isolation. While co-existence in the harmonious sense between local Danes and asylum seekers is thus not necessarily given, the physical presence of asylum centres may nevertheless shape and reshape the social lives of locals and thus condition the possibilities for asylum seekers' everyday lives.
Zachary Whyte is an anthropologist working with asylum seekers and refugees in Denmark and Europe. He is interested in the intersections of transnationality, state practices, uncertainty and everyday life. He wrote his DPhil (University of Oxford) drawing on a year's ethnographic fieldwork at a Danish asylum centre, and completed a post.doc. (University of Copenhagen) examining refugees' experiences at Danish language schools. He has since pursued numerous academic and advisory projects working with asylum seekers and refugees, local communities, as well as state, municipal, private and civil society actors. He will be starting a collaborative research project on mobility in and of asylum centers in Denmark at Advanced Migration Studies, University of Copenhagen this fall.
October
CEIFO seminar
October 23, 13.00–14.30, B600
Maryam Adjam, PhD, the Nordic Museum, Stockholm
Memory traces: the Poetics of History
Focusing on the memories of Estonian refugees fleeing to Sweden in the wake of World War II, I will in this seminar talk about the concepts of memory space and history within the framework of the escape as a historical master narrative. Following the research participants to the sites of their memories in Estonia and Sweden today, raised two questions: what constitutes a lived memory space, and how is history defined within it?
Using Walter Benjamin's concept of montage as radical remembering and its dialectical relation to history, I argue that embodied memories shape their own space: a space not always defined by historical master narratives, but rather a searching space constantly generating new constellations of memory fragments. Dealing with the politics of place and representations, these memories are constantly loaded and unloaded with meaning. Yet the space of lived memory is not always a creation of meaning. Walking around, searching for traces, a memory space confronts the place and maps its own geography. It turns to a spatial and temporal flow, which intertwines place and experience, and erases the past and the present as homogeneous categories. It reveals a living space of memory, rather than a memorial space of representations.
My analysis focuses on the tensions between remembering as a dialogue with history and memory's ongoing acts of embodied experience. The position of in-betweenness appears in these stories of escape, not as a state of in-between home and away, past and present, but rather as an ongoing space-making process between different modes and layers of memory. This is a process aware of the constant changes in the understandings of history and personal experiences, intertwining these new interpretations with embodied memory and thereby constantly adding new layers of experience to it. Memory's tracing illuminates a memory poetics of the mean-while and the in-between, which refuses historical closure.
Maryam Adjam is an ethnologist, currently based at the Nordic Museum in Stockholm. Her research interest includes the fields of memory studies, urban studies and research on international migration. Using sensory ethnography and visual anthropology as methodologies she has been focusing on practices of remembrance in relation to experiences of war and migration. She holds a PhD in ethnology from Center for Baltic and East European Studies at Södertörn University.
November
CEIFO seminar
November 20, 13.00–14.30, B600
Daniel Hedlund, Postdoctoral Researcher, Department of Child and Youth Studies, Stockholm University
Guardianship (godmanskap) for unaccompanied migrant minors
In my postdoctoral project I focus on how the institution of guardianship (godmanskap) works for unaccompanied minors using interview data and participant observation. I also address two questions currently under debate in Swedish policy circles; whether unaccompanied minors should remain within the current institution of guardianship or whether the care for unaccompanied minors should be transferred to other areas of Social Services (socialtjänsten), leading to what some have termed a "professionalisation" of guardianship.
These discussions appear related to recurring demands for better training of case officers at the Swedish Migration Agency (SMA; Migrationsverket) and to improve their competence in addressing children's particular needs.
I have also continued to analyse data from the SMA, work that was initiated during my PhD candidature. By utilising one calendar year of SMA decisions, I investigate how case officers respond to different types of asylum claims from unaccompanied minors to increase the knowledge of the asylum application process, in particular how evidence assessment is done and how it can influence outcomes.
At this seminar I will present some preliminary results and the design of the different studies I am working on. My ambition is to connect and integrate these studies using a legal evolutionary approach, in order to contribute to discussions about the trajectory of child politics and policy in Sweden.
Daniel Hedlund is a Postdoctoral researcher at the Department of Child and Youth Studies, Stockholm University. This position is funded via the Human Science Area initiative Children, Migration, Integration (CMI). Daniel is also a law graduate with experience of working at several public authorities, including the SMA, before entering the PhD program at Stockholm University.
December
CEIFO seminar
December 4, 13.00–14.30, B600
Karen Fog Olwig, Professor, Department of Anthropology, University of Copenhagen
Biometric and Socially Contingent Family Relations: Family Reunification among Somali Refugees in Denmark
During the past two decades it has become common practice internationally to require biometric verification of family relations, when refugees and migrants applying for family reunification have no, or no "credible", documents that can prove the claimed family relationships. Biometric technologies treat individuals' family as a nuclear unit that can be proved bio-genetically. Thus, they involve DNA analysis of parents and children to determine whether they have the proper genetic relationship, as well as bone scannings of children and x-rays of their teeth to assess whether their biological age grants them a legal right to be part of the family. This understanding of family relations could not be further from current anthropological thinking which emphasizes the wide variety and contingency of family ties, the often complicated and ambiguous relationship between social norms and actual family practices, and the vital importance of distinguishing between genetic-biological information and social identities when ascertaining the nature of family relations. Indeed, the biometric approach seems to serve primarily the bureaucratic need to establish firm, easy-to-follow policies, rather than the right of refugees to "respect for family life," as stated in article 8 of the European Convention of Human Rights. My ongoing ethnographic research on family reunification among refugees in Denmark confirms that it is, in many ways, deeply problematic to define family life in terms of a unit of individuals who can be identified biometrically. But the research also suggests that adopting a more fluid, socially contingent conception of family life, as the basis of family reunification, generates another set of problems. In this paper I will discuss these issues, drawing on my research on Somali family reunification in Denmark.
Karen Fog Olwig is a professor at the Department of Anthropology, University of Copenhagen. She has published extensively on migration, particularly in a Caribbean and Danish context, and is currently engaged in a major research project, "Biometric Border Worlds Technologies, bodies and identities on the move," that examines the development, use and experience of biometric technologies in border control. Her sub-project focuses on the role of biometric technologies in refugees' family unification in a Danish context.
Last updated: September 23, 2019
Page editor: Lina Lorentz
Source: Department of Social Anthropology