Välkommen till vårens CEIFO-seminarier!
Måndagar 13.00–14.30, rum B600, Socialantropologiska institutionen, Stockholms universitet.
Listan uppdateras kontinuerligt.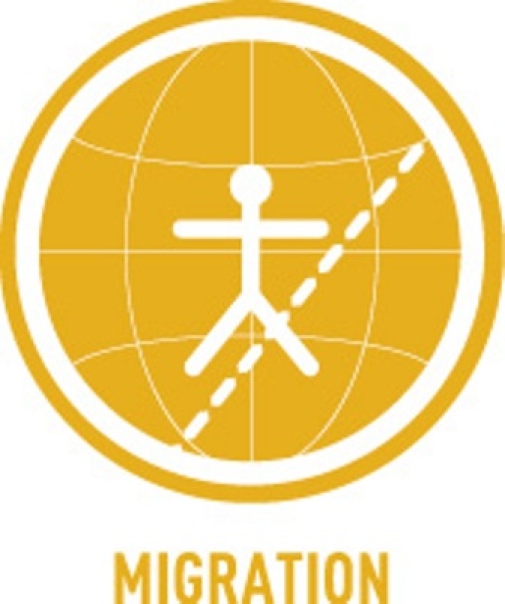 January
CEIFO seminar
January 30, 13.00–14.30, B600
David McCollum, Lecturer, Department of Geography & Sustainable Development, The University of St Andrews
Oiling the wheels? Flexible labour markets and the migration industry
The growing commercialisation of migration, often through a multiplicity of labour market intermediaries, is an issue of increasing academic interest. We seek to contribute to an emerging research agenda on the migration industries by exploring how one of the key actors that constitutes it, recruitment agencies, sits at the nexus between flexible labour market structures and migrant labour. Interviews with UK labour providers and low-wage employers form the evidence base for an analysis of the strategies developed by recruiters to derive commercial gain from connecting the so-called 'supply' and 'demand' sides of the flexible international labour market. We seek to contribute to understandings of the analytical categories within migration systems by illustrating how the migration industry interacts with other key stakeholders to structure international migration.
February
Artist talk with Dady De Maximo
February 8, 13.00–14.30, B600
Dady De Maximo will discuss If the Sea Could Talk a fashion line that pays tribute to the disappeared refugees who have struggled or lost their lives in the waters, oceans, seas, desert, containers, and rivers; a story inspired by De Maximo's friends from Somalia, Sudan, Libya, Tunisia, Eritrea, and others met in Denmark. It is a fashion collection created in different materials to show how many refugees are obliged or forced to abandon their careers and their families and upon arrival to Sweden or other European countries are unable to find a place for their skills and talents. The collection is a way to speak openly and break the silence around migration struggle using fashion as a tool and a platform to pay tribute to refugees and migrants. The artist talk precludes Dady De Maximo's presentation of the collection at Konsthall C on 10 February, 6pm.
Dady de Maximo is an artist, fashion designer, journalist and activist. His practice is strongly characterised by questions of activism and migration politics informed by his upbringing in Rwanda in the 80s and 90s. Since 2007 Dady has organised an International Fashion Day in Rwanda and is a board member of CAMP (Centre for Art on Migration Politics, Copenhagen).
March
CEIFO seminar
March 6, 13.00–14.30, B600
Patrick Simon, Senior Researcher, Institut National d'Etudes Démographiques, Paris
Discrimination in a colour-blind society: racial divisions behind the French model of integration?
After being one of the most renowned "assimilationist countries" in the world, France has recently been engaged in quick changes in its framing of incorporation of "immigrants". Indeed, not only have the concepts and theories used to portray the processes behind the "remaking of the French mainstream" dramatically changed, but the categories of those targeted by these processes have also been renewed. Access of "new second generations" (i.e. those born from the waves of immigration of the 1950s and 1960s) to the job market and their visibility in social, political and cultural life have challenged the "French model of integration".
This presentation will first set up the background on which discrimination can be studied in the French context, and then it will confront the normative model of colour-blindness to the trajectories of potentially racialized immigrants and second generation. I will argue that the salience of race and ethnicity for minority members in contemporary France is challenging the expectations of equality beyond race and that discrimination has a devastating impact on the political model of colour-blindness. Data comes from a new survey Trajectories and Origins: a survey on population diversity in France, which is the largest survey ever done in France on immigrants and second generation. Promoted by INED and the French National Statistical Institute (INSEE), the survey gathered information via a long questionnaire administered in face-to-face interviews with 22 000 respondents from 5 specific sub-samples: Immigrants (8300), descendants of Immigrants (8200), Overseas French (700), descendants of Overseas French (700) and "mainstream population" (3900). Findings on employment, housing segregation, intermarriage and social networks, and discrimination will be presented to support the thesis of an ongoing process of racialization of the French society and the rise of ethnic and racial minorities.
Patrick Simon is Director of research at INED (Institut National d'Etudes Demographiques – National demographic institute) and is fellow researcher at the Center of European Studies (CEE) at Sciences Po. He was Visiting Scholar at CUNY in 2015-2016. Trained as socio-demographer at EHESS (Doctoral degree circa 1994), he has studied social and ethnic segregation in French cities, antidiscrimination policies and the integration of ethnic minorities in European countries. He has recently edited "Accounting for ethnic and racial diversity: the challenge of enumeration", a special issue of Ethnic and Racial Studies, 35:8, 2012 (with V.Piché); Beauchemin Cris, Hamel Christelle et Simon Patrick. (Dir) 2015. Trajectoires et Origines: enquête sur la diversité des populations en France, Paris, INED, Coll. Grandes enquêtes; Foner Nancy and Simon Patrick. (Ed.) 2015 Fear, Anxiety, and National Identity: Immigration and Belonging in North America and Western Europe, New York, Russel Sage Foundation.
CEIFO seminar
March 27, 13.00–14.30, B600
Janine Dahinden, Professor of Transnational Studies, MAPS and NCCR on the move, University of Neuchâtel
A plea for the 'de-migranticization' of research on migration and integration
An increasing number of voices has been calling for more reflexivity within migration studies, criticizing the nation-state- and ethnicity-centred epistemology that often informs this discipline. Consistently with this line of reasoning, I argue that migration and integration research originates in a historically institutionalized nation-state migration apparatus and is thus entangled with a particular normalization discourse. Therefore, this field of study contributes to reproducing the categories of this particular migration apparatus. This entanglement poses some serious dilemmas for this research tradition, dilemmas that ask for further consideration and possible solutions. I will suggest three ways out of this dilemma by putting forward a set of concrete possibilities which allow to 'de-migranticize' migration and integration research.
April
CEIFO seminar
April 10, 13.00–14.30, B600
Nauja Kleist, Senior Researcher, Danish Institute for International Studies
Hope and uncertainty in African migration – life after deportation to Ghana
Contemporary migration is characterized by a mobility paradox. The increased reach and accessibility of communication, media and transport technologies mean that people in many parts of the world are exposed to visions of the good life and future elsewhere while restrictive mobility regimes makes access to the global circuits of legal mobility increasingly difficult. How do migrants respond to this situation and imagine their futures? In this lecture, I argue that hope constitutes a productive analytical framework for studies of migration in the light of this mobility paradox, highlighting potentiality as well as uncertainty. I explore this through a case study of life after deportation to Ghana. Based on fieldwork among Ghanaian deportees and other involuntary return migrants, I explore trajectories of social and spatial (im)mobility, how they relate to notions of the good life and future, and their temporal and spatial projections. Returning empty-handed is widely embedded in shame and a sense of individualized failure, despite widespread knowledge of the uncertainty related to high-risk migration. I suggest that this conundrum is an expression of the local persistence of international migration as a repository of hope for a better and livable future. By implication, deportation constitutes both a disruption of mobile livelihoods as well as the hopes underpinning them.
Nauja Kleist is a senior researcher at the Danish Institute for International Studies where she works on African migration, with particular focus on Ghana. Her research concerns involuntary return migration, European and African mobility regimes and their social effects, diaspora mobilization, and the role of hope, uncertainty, belonging and gender relations. She has published widely on these topics in, e.g., African Affairs, Journal of Ethnic and Migration Studies, African Diaspora, and has recently co-edited the volume Hope and Uncertainty in Contemporary African Migration (with Dorte Thorsen, Routledge, 2017) and guest-edited a special issue of History and Anthropology on 'Hope over Time' (with Stef Jansen, 2016).
CEIFO seminar
April 24, 13.00–14.30, B600
Johan Svanberg, PhD, Department of History, Stockholm University
Migrationens kontraster – Arbetsmarknadsrelationer och tyskor i svensk beklädnadsindustri under 1950-talet
Historikern Johan Svanberg berättar om tyska kvinnor som rekryterades till den svenska industrin under 1950-talet för att arbeta som sömmerskor. Många av dem hörde till de miljontals tyskar som tidigare flytt eller fördrivits från sina hem i Central- och Östeuropa i samband med krigsslutet. Migrationsprocessen rörde sig därmed i gränslandet mellan flyktingmottagning och arbetskraftsrekrytering. Särskilt diskuteras migrantarbetarnas villkor vid det rationaliserade klädföretaget Algots i Borås.
Svanberg analyserar hur efterkrigstidens migrationer formades i en ömsesidig påverkan mellan internationella, nationella och lokala arbetsmarknadsrelationer. Föredraget ger inblickar i agerandet hos såväl tyska och svenska myndigheter, som arbetsgivare och fackliga organisationer i Sverige. Vilken betydelse hade migrationerna för arbetsdelningen på den svenska arbetsmarknaden, ifråga om kön, etnicitet, ålder och klass? Hur påverkade migranternas ankomst de allmänna arbetsvillkoren och samvaron i arbetslivet?
Svanberg är docent i historia vid Stockholms universitet, med migrationshistoria och arbetarhistoria som specialområden. Han disputerade 2010 vid Linnéuniversitetet i Växjö på avhandlingen Arbetets relationer och etniska dimensioner. Verkstadsföreningen, Metall och esterna vid Svenska Stålpressnings AB i Olofström 1945–1952. År 2005 gav han ut boken Minnen av migrationen. Arbetskraftsinvandring från Jugoslavien till Svenska Fläktfabriken i Växjö kring 1970.
NB Seminar will be held in Swedish.
May
CEIFO seminar
May 15, 13.00–14.30, B600
Maryann Bylander, Assistant Professor, Sociology and Anthropology, Lewis & Clark
Borrowing Across Borders: Migration, Debt and Development in Southeast Asia
International migration has long been linked to forms of indebtedness. Migrants often need loans to finance costly cross-border moves, indebtedness can motivate the need for migration, and the remittances migrants send home are often used to repay household debts. Yet while migration scholars routinely point to debt and indebtedness as playing a central role in migrant experiences, there have been few efforts to bring migration into discussions of the "microcredit revolution" occurring across the Global South. This paper explores the connections between microcredit and migration in rural Cambodia, drawing on mixed-methods research to highlight the various ways that households are "borrowing across borders," and the consequences of cross-border lending on the lives of migrant workers.
Maryann Bylander is an Assistant Professor of Sociology at Lewis & Clark College. Her research focuses on questions of migration and development in the Global South, particularly Southeast Asia. Since 2004 she has been traveling to Cambodia, where she has conducted mixed-methods research on questions of migration, rural livelihoods, microcredit, gender, and the environment. Recent work has been published in Development and Change, Migration Studies, Population Research and Policy Review, & Oxford Development Studies. Maryann is a founding board member of PEPY, an NGO working to promote education in Siem Reap.
Organised together with Forum for Asian Studies, Stockholm University.
Senast uppdaterad: 27 mars 2017
Webbredaktör: Lina Lorentz
Sidansvarig: Socialantropologiska institutionen