Samlade nyheter från våren 2013
10th Annual IMISCOE Conference, Malmö, Sweden, 26-27 August 2013
Workshop organized on behalf of:
TRANSMIG - Transnational Practices in Migration research-group within the IMISCOE Research Network and the Marie Curie ITN CoHaB, Department of Social Anthropology, Stockholm University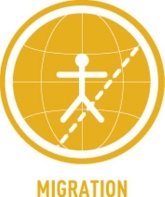 Conveners:
From the Department of Social Anthropology, Stockholm University:
Professor Erik Olsson
Tania González, Tekalign Ayalew and Siri A. Schwabe, PhD candidates and CoHaB Early Stage Researchers

August 27, 13.30-15.00.
Workshop no 8:
Everyday Experiences of Crisis in Transnational and Diasporic Contexts

Call for Papers
On behalf of TRANSMIG - Transnational Practices in Migration research-group within the IMISCOE Research Network and the Marie Curie ITN CoHaB at the Department of Social Anthropology (Stockholm University) this workshop invites papers that address the impact and consequence of crisis on the daily lives of people within transnational and diasporic spaces. This call is directed to both senior researchers and PhD candidates with on-going projects within the field.
This workshop will deal with migratory, transnational and diasporic practices within changing scenarios caused by crises such as (but not exclusively) the current European economic crisis. With that, we call for papers that address, for instance, how crises transcend economics and move into the social realm, even across borders, both affecting migrants, countries of residence, homelands and those left behind. As such, the main focus of the workshop will be on practice and everyday life within transnational and diasporic contexts marked by crisis.

Examples of thematic framing:
1) Transnational ties within families and social networks. Papers within this theme could focus on remittances, reunification and family law, return or circular migration, gender and generational relationships and how these phenomena are affected by crisis.
2) Migration policy and the welfare state. Papers could focus on policy on both national and EU level with a particular interest in the impact on everyday life of for instance increases in deportations and enforced border control, but also restrictions in relation to, for instance, welfare rights and civil rights.
3) Changing perceptions of homeland and belonging. Papers falling under this theme could deal with issues of change brought about by crisis in connection to, for instance, belonging via material connections such as land or houses acquired in the homeland or importing/exporting goods, but also how the imagination, memories and narratives change and interplay with migrants' ideas of home.

More information about the CFP.

The workshop will take place during the 10th Annual IMISCOE Conference hosted by the IMISCOE partner institute Malmö Institute for Studies of Migration, Diversity and Welfare (MIM) on 26- 27 August 2013. The conference brings together researchers from the IMISCOE (International Migration, Integration and Social Cohesion in Europe)
Research Network and other academic and research institutions. The event is open to everyone, registered network members and non-members alike.

Abstracts should be sent to Tania González (tania.gonzalez@socant.su.se) by June 17. They should be written in English, and include:
the applicant's name, affiliation and contact details
paper title
an abstract (300 - 400 words) of the paper
a short list of keywords

Papers
Accepted papers of approximately 3.000-5.000 words should be sent to Tania González (tania.gonzalez@socant.su.se) no later than August 5. The author(s) will be expected to present their papers for 15-20 minutes at the workshop session in Malmö.

Timeline
June 17: Deadline for abstracts
July 1: Notification of acceptance decision
August 9: Deadline for papers
August 26 or 27: Workshop (a 90-minute slot will be allocated by the conference organisers)

Registration
All conference participants must register for the conference. For information on how to register please visit the conference website: http://www.imiscoeconferences.org. Please note that neither the conference organizers nor IMISCOE have funds available for workshop presenters. Workshop organizers are not responsible for securing funding for their presenters.

Ethnographies of Finance, Gender and Power
Melissa Fisher
May 31, 10.00-16.00 at Score, Kräftriket, Stockholm University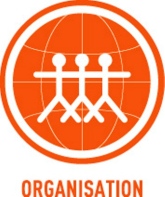 This workshop examines the gendering of finance, from above, below, and across borders. Specifically we explore ethnographies of gendered subjects, practices and the effects of global finance in the contemporary era of neoliberalism: How can we study gender in finance? What kinds of gendered subjects, performances and spaces are produced in sites of global finance: investment banks, trading floors, corporate board rooms? What kinds of gendered experiences and ideologies shape financier's actions? What is the role of gender in neoliberal development institutions, such as the World Bank, in which the poor, mainly women, are increasingly viewed as the subjects of financial opportunities? And, what are the effects of micro-finance on poor women's lives? Does the globalization of finance, including the spread of microfinance, create opportunities for women, or might they exacerbate inequalities of gender, race, class, sexuality and nation? Finally, under what circumstances does feminism itself get incorporated and mainstreamed into financial institutions? And what kind of feminism is this anyway?

The first part of the workshop will focus on interdisciplinary work that extends the study of gender, class, and race to global finance, analytic domains that have until recently remained under theorized and underexplored ethnographically. In particular we will consider ways of bridging scholarship in gender, critical race, postcolonial, feminist studies, and transnationalism with work being done in the field of finance. The second part will examine how ethnography can be drawn on to observe and understanding real changes in lived practices in key sites of finance. Topics to be addressed include: hyper-masculine financial culture, the feminization of debt.

The workshop is arranged in collaboration between the Department of Social Anthropology and Score.

Deadline for signing up and for submission of abstract (max. 300 words): 28 May to melissafisherdc@gmail.com and christina.garsten@socant.su.se.

Bio: Melissa Fisher, a cultural anthropologist and Visiting Scholar in the Department of Social and Cultural Analysis at NYU, is the author of Wall Street Women (Duke University Press, 2012). She is a co-editor of Frontiers of Capital: Ethnographic Reflections on the New Economy, also published by Duke University Press (2006). Fisher has published in numerous academic venues. Her work has also been featured in media outlets including Business Week, The Wall Street Journal, The Guardian, and The BBC. Her present project examines global gendered governance and mainstreaming. Drawing on fieldwork on the Calvert Women's Principles and the United Nation's Women's Empowerment Principles, Fisher's focus is on emerging geographies of elite gender experts and expertise in the contemporary era of neoliberalism.
Wall Street Women and the Organization of Market Feminisms: Past, Present and Future
Melissa Fisher
May 16, 10.00-12.00 at Score, Kräftriket, Stockholm University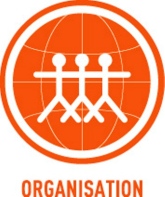 Melissa Fisher, cultural anthropologist, and author of Wall Street Women (Duke University Press, 2012), gives a seminar based on her experiences of doing fieldwork in the networks and associations of female professionals on Wall Street.

The seminar is arranged in collaboration between the Department of Social Anthropology and Score.

Information: Christina Garsten, christina.garsten@socant.su.se.
Meeting Ethnography
June 13, 13.00-17.00 at Score, Kräftriket, Stockholm University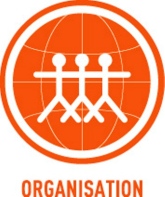 Invitation to a workshop organized by Jen Sandler, University of Massachusetts, Amherst and Renita Thedvall, Stockholm University in association with Stockholm Centre for Organizational Research (Score), Stockholm University and Stockholm School of Economics, and the Department of Social Anthropology (within the Organization cluster), Stockholm University.
Meetings are one of the core contemporary rituals of governance in organizations. It is often in meetings that the policy making processes, the socio-cultural dynamics of a group, the relationship of individuals and groups to the larger organization, internal relations of power, and both internal and external politics of knowledge of a group or organization become most visible for observation. In this sense, meetings reveal themselves to be condensed field sites for the examination of the dynamics of organizations. Meetings as field sites have attracted the attention of a number of scholars. F.G. Bailey (1965) investigated different methods of consensus and majority voting when making decisions in meetings. In a volume Council in Action (1971), edited by Audrey Richards and Adam Kuper, decision-making and political processes are e.g. discussed in an English town council (Spencer 1971), a council among the Merina of Madagascar (Bloch 1971), and the councilor system of the Bemba in Northern Zambia (Richards 1971). Helen Schwartzman's (1989) study of meetings in an American mental health center questions the assumption that meetings are all about making decisions. Instead, she argues with the help of Cohen, March and Olsen's garbage-can theory (1972) that it is the problems that produce meetings and adds that meetings may be seen as social forms that produce organizations. More recent examples of the study of meetings are Simone Abram's (2003) examination of rituals in Town Hall councils and committee meetings in Norway, Renita Thedvall's (2005, 2006, 2013) study of an EU policy making process through EU meetings, Jen Sandler's (2008, 2011, 2012) study of two U.S. social reform movements' epistemic practices that are largely visible through each movement's meetings, Paula Jarzabokowski and David Seidl's (2008) analysis of strategy meetings as social practices that have implications for the flow of strategy activities within organizations and David Graeber's (2009) discussion of militant global justice activists' meeting structure and process.

This workshop aims to discuss and shed light on how we conduct ethnographic research in – and on – these near-ubiquitous and all-important sites, providing space for participants to share strategies, challenges, and insights on meeting ethnography in various organizations. What knowledge can be gained through fieldwork in meetings? What kind of ethnography can be created? What are challenges and opportunities of fieldwork in meeting settings? What are the limits and advantages of relying on meetings as primary fieldwork sites? How might social sciences become more innovative, collaborative, and creative in constructing our meeting ethnographies to communicate what we find in a compelling way?

Deadline for submitting an abstract (max. 300 words): 3 May to jsandler@anthro.umass.edu and renita.thedvall@score.su.se

Deadline for submitting the final long abstract (max 3 pages): 3 June to jsandler@anthro.umass.edu and renita.thedvall@score.su.se
Klustermöte
10 april, 14.00, Socialantropologiska institutionen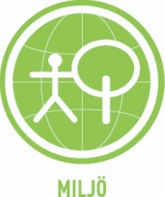 Miljöklustret träffas och talar om:
a/ en artikel av Alf Hornborg: Revelations of Resilience: From the Ideological Disarmament of Disaster to the Revolutionary Implications of (P)anarchy
b/ Juan Velasquez presentation av "Women in the Barrio: resilience from below".

Alla välkomna!
Klustermöte
25 mars, 15.15, Socialantropologiska institutionen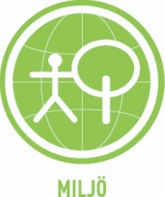 Miljöklustret träffas på måndag 25 mars för ett möte om en eventuell AAA-session och eventuella andra miljöaktiga insatser.

Hälsningar från Gudrun och Mark

Klustermöte
13 februari 10.00–12.00, Socialantropologiska institutionen, B658

Welcome to the second Organisation cluster meeting, which will take place on Wednesday February 13, 10 – 12 am, in the seminar room B658 (the Ceifo Library).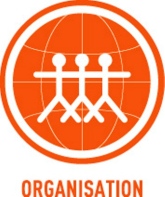 At the first meeting, we came up with the idea of dedicating some meetings to the discussion of central concepts in the anthropological conceptualization of organization. One such concept is that of 'network', which has since long had a massive influence on our understandings of how social organization is accomplished. It has also been used to signal a way of coordinating action that differs significantly from what is implied by the concept of 'organizing'.

We will dedicate this meeting to the discussion of three articles dealing in one way or other with 'networks':
Barnes, JA (1954) Class and Community in a Norwegian Island Parish, Human Relations, 7:39-58.
Callon, Michel (1986) Some elements of a sociology of translation: domestication of the scallops and the fishermen of St Brieuc Bay, in J. Law, Power, action and belief: a new sociology of knowledge? London, Routledge, 1986, pp.196-223. (Attached)
Riles, Annelise (2008) The Anti-Network: Private Global Governance, Legal Knowledge, and the Legitimacy of the State, The American Journal of Comparative Law, 56 (3): 605-630. Special Symposium Issue:"Beyond the State: Rethinking Private Law".

There are of course many more sources, but consider this a starting point for discussion. The idea is that we will treat this concept and others over the course of the spring semester, and hopefully enhance our understanding of some of the key concepts underpinning anthropological perspectives on organizations.

You are all warmly invited to join the discussion, and to contribute with suggestions for further reading and axes of discussion and action!

Seminarium - Medieklustret
22 februari 15.00-17.00, Socialantropologiska institutionen, B600
Andrew Mitchell, Doctoral Candidate, Department of Social Anthropology, Stockholm University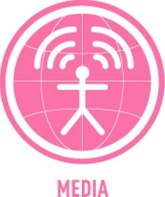 The birth of a sub-discipline or rebirth of a discipline? Visual anthropology and its implications for anthropological theory and praxis

As a relatively recent subfield of anthropology, visual anthropology is still generally regarded in relation to its methods, film and photography, as opposed to theory. However, the epistemological and ontological basis of visual anthropological theory, which ultimately stems from its praxis, has enabled visual anthropology to hold a privileged position in relation to all other social sciences both as a form of critique and as a new paradigm. However, anthropology and photography share a temporality that is entwined in their very fabric, having been conceived in the latter half of the nineteenth century, they also share a symbiosis rooted in colonial history, which simultaneously combines an exploratory nature together with the creation of the object of study. Despite such shared origins, more recently visual anthropologists have engendered reflexive approaches within their practice, as the camera became an object in itself open to critique, opening a window of opportunity to comprehend positioning and perspective, not only in regard to optics but also in regard to the presence of the fieldworker and methodology. Thus, in this presentation, I shall briefly discuss some historical and contemporary perspectives of visual anthropology, and consider how visual methods, together with anthropological theory and praxis, have influenced one another in their formation. I will also touch upon the future potential for visual anthropology as a discipline that can, as David MacDougall suggests, 'reconfigure the senses', and move toward a more sensory based multidisciplinary social science.
Senast uppdaterad: 11 september 2013
Webbredaktör: Lina Lorentz
Sidansvarig: Socialantropologiska institutionen