Välkommen till vårens CEIFO-seminarier om Transnationell Migration!
Tisdagar 13.00–15.00, rum B600, Socialantropologiska institutionen, Stockholms universitet.
Seminarierna arrangeras av CEIFO och Migrationsklustret vid Socialantropologiska institutionen. Listan uppdateras kontinuerligt.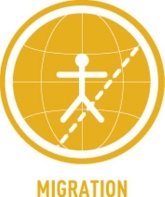 February
February 2, 13.00–15.00, B600
Martin Joormann, Sociology of Law Department, Lund University
The First Ten Years of the Swedish Migration Court of Appeal: Legal Precedents, Legitimacy and Sociological Theories of Law
For my PhD project, I am currently studying 'indicative judgments' (in Swedish: vädledande avgöranden), which are legal decisions of precedent value that are written by the judges of Sweden's last-instance 'Migration Court of Appeal' (Migrationsöverdomstolen). The sampled material thereby consists of publicly accessible data that encompass the first ten years of Swedish migration law precedence, i.e. since the implementation of the newest 'Aliens Law' (Utlänningslagen), and the simultaneous emergence of 'the migration courts' (migrations-domstolarna) in 2006, until the recent legal changes towards a more repressive migration policy in the wake of the so-called refugee crisis. The focus of my research is, meanwhile, placed on these first ten years of Swedish migration law precedence in regard to legitimacy through legality. In other words, I am interested in discursive functions that have been aiming at the legally legitimated in- or exclusion of migrants. In order to deepen this discourse analysis also of those legal documents which, as precedent decisions and in certain, particularly controversial cases, are written to legitimize deportations as 'forced expulsions' (tvångsutvisningar), I have so-far conducted a handful of semi-structured interviews with judges who take decisions for Sweden's migration courts. Thereby, my research is generally interested the first ten years of Swedish migration law precedence as (online) publicized information – and thus as possible interventions into public discourse. More specifically, I am investigating the question of how those precedents have, through 'juridification' (Verrecht-lichung), contributed to the discursive legitimation of an administrative system of migration control. In my presentation, I will therefore discuss some preliminary analytical insights, which are based on a pilot study of 20 precedent decisions that concern specifically the expulsion of asylum seekers. Finally, it is my reading of these legal documents that is informed by the interviews I conducted with judges at three different migration courts as well as by social-legal theory, which I would like to propose as a possible topic for discussion.
February 16, 13.00–15.00, B600
Gunilla Bjerén, Department of Social Anthropology, Stockholm University
In the shadow of emigration: urban mobility inside Ethiopia
The paper is based on a comparison between migration patterns to Shashemene, a town in southern Ethiopia. in 1973 and 2008. In those two years I collected migration trajectories from random samples of households. My first question is how migration patterns to and from the town have changed over the intervening decades and momentous political changes in the country. The second question is how internal migration is related to emigration. In 1973 there was virtually no international migration; in 2008 a fair number of households had emigre´ relatives. How is this movement related to internal migration histories of the remaining households?
March
March 15, 13.00–15.00, B600
Artist talk by Jacqueline Hoàng Nguyễn
Citizenship – as a status, a concept, a governmental tool, or even a dream – seems to lie at the horizon of our vision. During the past decade a whole body of research emerged to make attempt to link photography, an inherently visual medium, with the discourses and practices of citizenship. The body of research not only makes a case for photography's role in defining citizenship in the twentieth century, but argues there is something unique to photography that shows us about this often invisible category of belonging. Thus, could we postulate that visual citizenship is a modern invention, like race, was constituted as a visual category of belonging?
In her artist talk, Jacqueline Hoàng Nguyễn will unpack ideas around migration, citizenship, the imaginary of a multicultural society and the legacy of colonialism. Throughout her works, an underlying goal in Nguyễn's work is to open up the idea of what research can be, approaching this methodological process as a performative act in itself. In this context, research can be understood as an ongoing performance encompassing familiar academic models (field trips, empirical and clinical experimentation, archival research, oral history, and interviews) alongside collaborative projects and other approaches to knowledge production within artistic investigations. This focus on research results in a practice that is not medium specific, but, rather, focused on long-term projects that integrate performative methodology with an imaginative re-reading of forgotten histories.
Nguyễn is a research-based artist based in Stockholm. In 2011 she completed the Whitney's Independent Study Program, having obtained her MFA and a post-graduate diploma in Critical Studies from the Malmö Art Academy, in 2005, and a BFA from Concordia University, Montreal, in 2003. Her works have been shown internationally.
March 22, 13.00–15.00, B600
Gabriella Sanchez, National Security Studies Institute, University of Texas, El Paso
Back to the Drawing Board: Towards a Recalibration of Human Smuggling Scholarship
In the fear-loaded language of national security, sovereignty and borders, the extralegal facilitation of human mobility poses serious threats to the nation state. It does not merely involve irregular migration: it can lead to human trafficking, to the unrestrained spread of transnational crime, and even to the commission of terrorist acts. Those who provide human smuggling services have also become the quintessential predators of late modernity – they are heinous, violent, male criminals from the global south who abandon their own kin along the migrant and refugee trail, rape women, steal children, and exploit the poor out of pure greed, while partnering with underground, ominous networks.
Over the last decade critical work on the facilitation of irregular migration that addresses the narrowness and simplistic nature of this discourse has emerged. Relying on auto-ethnography, fieldwork among migrants and refugees, and empirical exercises with smuggling facilitators and their friends and families, researchers have carved a space within migration and criminological scholarship for new perspectives on the processes related to the facilitation of irregular border crossings and migration. The articulation of concepts like precarity and brokerage has allowed to push the boundaries that have traditionally constrained the treatment of smuggling facilitation to graphic depictions of victimization, violence and exploitation. Yet researchers themselves have acknowledged the lack of a strong theoretical basis in smuggling, and the complicated, at times problematic methodological limitations and ethical implications of conducting work on smuggling operations and irregular migration.
Drawing from ethnographic examples of work conducted along the US Mexico Border, North Africa, the Middle East and Australia among smuggling facilitators and their clients, this seminar presentation is a call for the re-articulation of the current frameworks present in human smuggling scholarship, which often have relied upon (and in the process, reinscribed) the very concepts they criticize to articulate theoretical underpinnings and empirical analyses. It proposes the recalibration of irregular migration practices as collective efforts towards the construction of informal systems of protection under neoliberalism – an often faulty, yet dynamic form of human security emerging along the margins; from below. Relying on fieldwork examples this seminar will reflect on how the incorporation of notions of identity, community, solidarity, love, and friendship can help us recalibrate mainstream narratives of smuggling and allow for more thorough theoretical analyses of its practices and implications.
Gabriella Sanchez is a faculty member of the National Security Studies Institute at the University of Texas at El Paso. A socio-cultural anthropologist, her work documents the day-to-day interactions of men and women who along the migrant and refugee trail become involved in underground, illicit and criminalized activities. She is the author of Border Crossings and Human Smuggling (Routledge, 2015) which described the dynamics of smuggler-initiated irregular border crossings on the US-Mexico border. Her current work examines the interactions between human smuggling and drug trafficking markets in the context of Mexico's war on drugs, and the facilitation of transcontinental human smuggling in the Americas, Africa and the Middle East.
April
April 19, 13.00–15.00, B600
Mahmoud Keshavarz, School of Arts and Communication, Malmö University
Material Politics of Movement
States in order to make affective their abstract notions of borders, nations, welfare, equality, citizenship, legal protection, rights and territory are in dire need of material articulations. In contrast, what is presented to us as sovereign's law and order is seldom associated with material infrastructures. It is of importance, however, to speak of such material articulations as an act of designing. The articulations that states make, fabricate and design involve various levels and scales including artifacts, sites and spaces.
In this presentation I will discuss a series of material articulations that state and non-state actors design, produce and distribute in order to define what bodies are to be recognised as legal, semi-legal or/and illegal in the context of moving and migration. These articulations pertain to passports, camps and borders. They are not mere instruments for oppressive policies of migration. They shape, produce, persuade and perpetuate certain politics of movement in different localities with a tendency towards a global rationality.
Drawing on a series of cases and examples, I will show how materiality and design have been and are involved in shaping the current politics of movement in terms of illegalising certain bodies. I will also show how the very same capacity of design and materiality can generate certain counter-hegemonic interventions in current politics of movement.
May
May 3, 13.00–15.00, B600
Fataneh Farahani, Associate professor in Ethnology, Stockholm university, awarded for 2015 Wallenberg Academy Fellowship
Cartographies of Hospitality: The Gendered, Racialised, and Classed Politics of Hosting in Sydney, Stockholm and London
The provision of hospitality to migrants is becoming an increasingly critical issue. The proposed research aims to investigate the political, philosophical and cultural aspects of hospitality through empirical locality-based research in order to generate comparative and complementary data. By examining how hospitality is practiced in different multicultural urban settings, the study will provide an innovative empirical focus for understanding the everyday meanings and negotiations of national citizenship, inclusion and exclusion. Being attentive to how discourses and practices of hospitality vary between and within different local and national communities, the study focuses on how host and guests relations are inflected by nation, religion, gender, class, and other categories of difference. The study put emphasis on the hosts' practices of hospitality while recognizing that 'guests' may subsequently become 'hosts'. However, in an era of increased transnational migration and postcolonial hospitality, 'welcoming' someone into one's country does not necessarily destabilize one's privilege, it can also manifest it. The research will focus on civil society organisations working with immigrants in each city, in order to study how ideas and practices of hospitality are produced in each specific context. More precisely, the focus will be on organisations supporting asylum seekers through the provision of different services such as advocacy, activism and legal support. Despite growing academic interest in hospitality, empirical research on the subject is insufficient. The comparative nature of this project and the diverse methodologies; ethnographic field research, interviews and media analysis, will generate new insights on the topic.
May 24, 13.00–15.00, B600
Maggy Lee, Professor of Sociology, Department of Sociology, the University of Hong Kong
Migration control and gendered discipline of trafficking victims in Asia
Although the formal justification for immigration detention and protective custody of migrants in shelters may be different, there are clear parallels between the experience of trafficking victims in semi-carceral institutions and what Kalhan has termed 'a quasi-punitive system of immcarceration'. This talk will reflect on the changing nature and harms of migration control in the global South by examining the logic and practices of protective custody especially of women and girls in Asia. How can we make sense of the disciplinary purposes performed by semi-carceral institutions for trafficking victims? In what ways does the dominant anti-sex trafficking discourse of 'rescue' intersect with gendered notions of citizenship? And, ultimately, what can a study of gendered carceral practices tell us about the problems and paradoxes of trafficking prevention and migration control?
Maggy Lee is Professor of Sociology in the Department of Sociology at The University of Hong Kong. She is Principal Investigator on a number of research projects on transnational female professionals, lifestyle migration in Asia, and the fear of crime in Hong Kong. Her books include Human Trafficking (Willan) and Trafficking and Global Crime Control (Sage). Her most recent work in the field of criminology of mobility includes 'Border Trading and Policing of Everyday Life in Hong Kong' (in J. Ham and S. Pickering (eds.), The Routledge Handbook on Migration and Crime) and 'Human Trafficking and Border Control in the Global South' (in K.F. Aas and M. Bosworth (eds.), The Borders of Punishment - Migration, Citizenship, and Social Exclusion).
The seminar is organised together with Forum for Asian Studies, Stockholm University.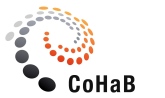 Senast uppdaterad: 1 april 2016
Webbredaktör: Lina Lorentz
Sidansvarig: Socialantropologiska institutionen