Forskarseminarium i socialantropologi - Elisabeth Lund Engebretsen
EVENEMANG
Datum:
08 maj 2017 13:00
-
08 maj 2017 14:30
Plats:
Socialantropologiska institutionen, B600
Elisabeth Lund Engebretsen, Senior Lecturer, Centre for Gender Research, University of Oslo
Beyond marriage equality: Contracting marriage in contemporary queer China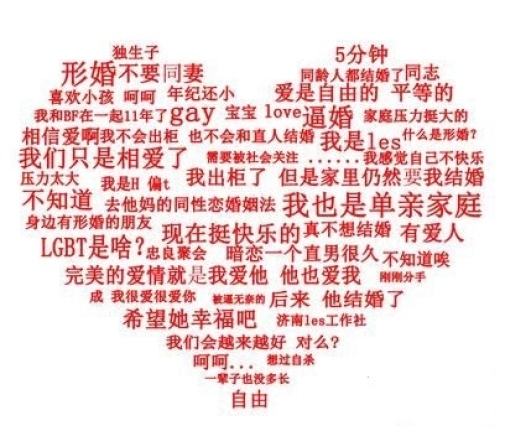 This paper explores the phenomenon of contract marriages (xingshi hunyin) whereby a gay man and lesbian woman marry each other, in this way 'faking' heterosexual marriage by pretending to be straight in social and familial contexts, and living a queer life tacitly 'on the side', in private. Why and how is it that this practice gains traction at a time where same-sex marriage equality politics dominate LGBTQ rights discourse globally? Why do Chinese LGBTQ peoples find contract marriage desirable? On the basis of long-term anthropological research in Beijing since 2004, Engebretsen argues that in contemporary China, contract marriages serve as an ideal strategy against the omnipresent pressure to marry heterosexually and fulfill gendered norms for morally appropriate adult lives. In principle, these marriages seek to resolve the intense marriage pressure by faking it – indeed, for this reason it is often called 'fake marriage' or jiahun. In recent years, the growing desire for a way out of the hetero-marriage imperative has spurred a considerable online and offline matchmaking industry within China's lesbian and gay, or queer, communities. But does it work? Engebretsen's material seems to suggest that the contract marriage strategy actually reproduces difficult inequalities and creates new problems in people's 'married' lives. Keeping up appearances, confronting sustained patriarchal gender norms in daily and family life, fending off the inevitable question of having a child, and still having energy to conduct 'real' same-sex romantic relationships, are found to pose considerable challenges to the long-term strategic success of contract marriage. Still, the new discursive space and practice of such marital strategies offer imaginative resources of hope and concrete bargaining power for many, and thus are found to challenge hetero-patriarchal ideals in contemporary Chinese society.
Elisabeth Lund Engebretsen is a senior lecturer in gender studies at the University of Oslo, Norway, and a researcher with the independent collective Forskerkollektivet. She is the author of Queer women in urban China: An ethnography (2014), and she edited the collection Queer/tongzhi China: New perspectives on research, activism, and media cultures with Will Schroeder and Hongwei Bao (2015). A special issue titled "Anthropology's queer sensibilities" is forthcoming in the journal Sexualities (edited with Paul Boyce and Silvia Posocco). Engebretsen earned her PhD in Anthropology from the London School of Economics in 2008.
Senast uppdaterad: 29 mars 2017
Webbredaktör: Lina Lorentz
Sidansvarig: Socialantropologiska institutionen