Forskarseminarium - Maple J. Razsa
EVENEMANG
Datum:
30 maj 2016 13:00
-
30 maj 2016 15:00
Plats:
B5 (different venue)
Maple J. Razsa, Associate Professor of Global Studies, Colby College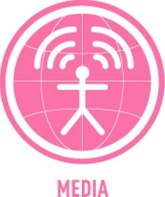 The Uprisings: An Interactive Visual Ethnography of Revolt
One of the crucial political questions of our time is how we understand—and respond to—the repeated and unruly expressions of popular outrage from Tunis and Cairo to Ferguson and Baltimore. In this presentation the director combines lecture with scenes from a forthcoming interactive documentary to explore the recent wave of uprisings that began in the once-thriving industrial city of Maribor and spread to bring down the government of Slovenia. What sparks these dramatic confrontations? How are they experienced by participants? This presentation will not just ask these questions, it will attempt to place viewers in the streets, amongst protesters so that they can experience the uprisings vicariously. What are the possibilities and limits of visual ethnography in creating such experiences of "being there?"
Maple Razsa, trained as a filmmaker and anthropologist at Harvard University, is Associate Professor of Global Studies at Colby College. In his research Maple is committed to using text, images, and sound to embody the experience and political imagination of radical social movements. His films, including Occupation: A Film About the Harvard Living Wage Sit-In and Bastards of Utopia and have shown in festivals around the world. Bastards of Utopia: Living Radical Politics After Socialism, the written companion to the film of the same title, was published by Indiana University Press in 2015. He has held fellowships from Stockholm and Harvard Universities, Amherst College, and the Wenner-Gren, Fulbright and Truman Foundations.
The seminar is organised by the Media cluster and "Visual Media in Anthropology".
Senast uppdaterad: 25 april 2016
Webbredaktör: Lina Lorentz
Sidansvarig: Socialantropologiska institutionen