Summer school "Cultures, Migrations, Borders"
Summer school for final year undergraduate, postgraduate and PhD students, researchers and professionals in the social sciences.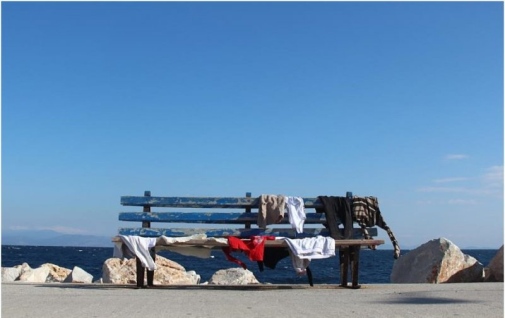 For the seventh year the Department of Social Anthropology and History of the University of the Aegean and the Institute of Migration and Ethnic Studies of the University of Amsterdam welcome applications for the Postgraduate International Summer School 'Cultures, Migrations, Borders' that will take place on the border island of Lesvos, Greece, from 3 to 12 July 2018.
The North Eastern Aegean island of Lesvos provides an ideal location for holding the Summer School, as it is currently one of the most important gates of immigrants and refugees to Greece and Europe and the site of a massive humanitarian intervention. The Summer School takes place at the height of the 'European Refugee Crisis' and in times of radical transformation and the reconfiguration of borders in national and international levels. The program aims to address political, ethical, methodological and theoretical questions in this challenging landscape.
The broader socioeconomic and political transformations in Africa and Asia have recently resulted in increased migration flows to Greece and, more generally, to Europe. Being at the crossroads of populations and cultures the islands of Eastern Aegean have served as one of the entry "gates" to Europe. In this context, and especially in connection to the current crisis, border crossings have become the focus of intense debates as they are intertwined with issues of culture and identity formation, the European Union and state policy, and constructions of 'otherness'. By drawing on an increasing interest in the study of cultures, migrations and borders, our Summer School examines how migrations shape and are shaped by processes of boundary formation in a variety of cultural encounters.
The Summer School aims at bringing together students and researchers in humanities and social sciences with an interest in border and migration. The program is designed to combine theoretical instruction by renowned instructors from six universities with various on-site activities.
To apply for the Summer School, please register before May 15, 2018.
Senast uppdaterad: 15 mars 2018
Webbredaktör: Lina Lorentz
Sidansvarig: Socialantropologiska institutionen