Understanding statehood through architecture is recruiting two PhD students
Royal Holloway, University of London is offering two fully-funded PhD studentships as part of the project Understanding Statehood through Architecture: a comparative study of Africa's state buildings (ASA).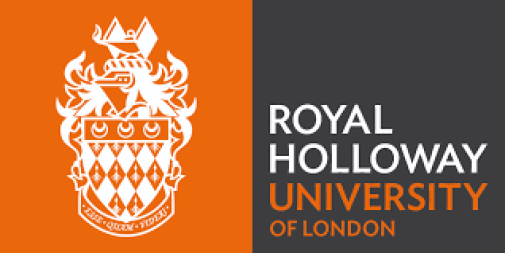 The project in funded by the European Research Council and run from the Department of Politics and International Relations, Royal Holloway, University of London.
One project will explore the history of early post-colonial architecture and the other will explore modern Chinese architectural building projects. Both will involve substantial periods of fieldwork in Africa.
The project aims to be multi-disciplinary, drawing on theory and methodology from politics, art and architectural history. We welcome applicants with backgrounds in politics, art and architectural history, anthropology, sociology, geography, history or urban studies.
PhD1
PhD1 will explore architecture as African nation-building, through a study of the building projects of two early African presidents. The project might focus, for example, on Kwame Nkrumah in Ghana and Julius Nyerere in Tanzania who both attempted to use architecture as part of their nation-building projects, but in very different ways, Nkrumah fashioning a modernist style for Accra that spoke to his aspirations for African nationalism, and Nyerere focusing on rural-pastoralism in his repositioning and re-imagining of the capital city as an embodiment of an African form of statehood.
This project will address questions about the legacies of early nationalism and pan-Africanism and explore the impact of some of the continent's boldest and most controversial early post-colonial architecture.
PhD2
PhD2 will investigate the role of Chinese architecture in African politics, looking at the effects of Chinese building projects that are increasingly shaping capital cities across the continent. Concentrating on Chinese-funded building projects in three countries – for example Luanda (Angola), Nairobi (Kenya) and Dakar (Senegal) – this study will explore the effects of a non-European foreign form of architecture, examining popular reactions to the styles of statehood embodied in this new architecture. Chinese engagement in Africa, often elite-driven and the object of citizens' suspicion, is profoundly reshaping the politics and economics of the continent.
This project will provide a rich reading of how this reshaping is taking effect on the ground in three countries with different colonial histories.
Application deadline: April 16
Senast uppdaterad: 21 mars 2018
Webbredaktör: Lina Lorentz
Sidansvarig: Socialantropologiska institutionen