Paula Uimonen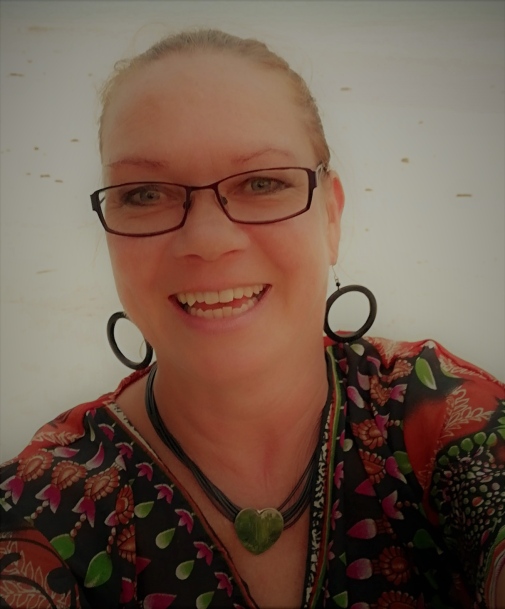 Telefon: 08-16 33 74
E-post: paula.uimonen@socant.su.se
Rum: B634
Paula är specialiserad i digital antropologi samt antropologi om konst, visuell kultur, media och globalisering. Hennes nuvarande projekt om kvinnliga afrikanska författare, med fokus på feminism och kosmopolitism, bygger på fältarbete i Nigeria och Tanzania, se http://www.womenwriters.one/. Projektet är en del av forskningsprogrammet Cosmopolitan and vernacular dynamics in world literatures (2016-2021), som stöds av Riksbankens Jubileumsfond, se http://worldlit.se/. Paula forskar även i projektet Collecting Social Photo, som koordineras av Nordiska Museet, se http://collectingsocialphoto.nordiskamuseet.se/. Projektet undersöker hur museer kan samla samtida bilder i sociala medier. Paulas senaste publikationer handlar om mobilfotografi i Tanzania (2016), digitala narrativ i antropologi (2016), mobil infrastruktur i Afrika (2015) och minnesritualer för Mandela i Kapstaden (2015). Tidigare har Paula forskat om digitala medier och interkulturell samverkan på ett nationellt institut för konst och kultur i Tanzania. Forskningen publicerades i monografin Digital Drama. Teaching and Learning Art and Media in Tanzania (Uimonen 2012), i Routledge Innovative Ethnographies bokserie med en webbsajt på http://innovativeethnographies.net/digitaldrama. I ett annat projekt har Paula fokuserat på korruption i Tanzania. Studien byggde på en antikorruptionskampanj som genomfördes av tanzaniska musiker och presenterades i en etnografisk roadmovie Chanjo ya Rushwa (vaccination mot korruption) (2013), som finns på YouTube och Vimeo, se http://vimeo.com/paulauimonen. Paula har även varit verksam inom information and communication technology for development (ICT4D), senast som föreståndare för The Swedish Program for ICT in Developing Regions (Spider) vid Stockholms universitet (2011-2013), tidigare som ICT4D konsult åt FN, Sida, och tanzaniska myndigheter och inom globala policy forum (WSIS 2003, 2005).
Visiting Professor, Department of Social and Cultural Anthroplogy, Universität Wien, 23/11-4/12 2015.
Filmer
2017
Efuru@50. The film is based on ethnographic research by Paula Uimonen. Filmed in Nigeria, the documentary film was produced by Paula Uimonen and Yaki Bozi in Tanzania in February 2017.
2013
Chanjo ya Rushwa. An ethnographic road movie. Chanjo ya Rushwa (Vaccination against Corruption) is an ethnographic road movie about a campaign against corruption through music, mobiles and social media. The film builds on anthropological research by Paula Uimonen, assisted by John Sagatti and Vincent Ssekamatte.
Utvalda publikationer
2016
2015
2013
Uimonen, Paula. 2013. Visual identity in Facebook. In Visual Studies Volume 28, Issue 2, pages 122-135.
Uimonen, Paula. 2013. Mediated Agency: Music and Media against Corruption in Tanzania. ICT for Anti-Corruption, Democracy and Education in East Africa. Spider ICT4D Series No. 6. Stockholm: Spider.
Uimonen, Paula. 2013. Chanjo ya Rushwa. An ethnographic road movie.
2012
2011
Uimonen, Paula. 2011. African art students and digital learning. In Interactive media use and youth: learning, knowledge exchange and behaviour. Elza Dunkels, Gun-Marie Frånberg and Camilla Hällgren (eds.). Hershey, PA: Information Science Reference. Page 222-239
2009
Uimonen, Paula. 2009. Internet, arts and translocality in Tanzania. Social Anthropology/Anthropologie sociale, 17 (3): 276-290
Uimonen, Paula. 2009. Lärande i en digitaliserad värld. In Didaktisk design i digital miljö: nya möjligheter för lärande. Staffan Selander och Eva Svärdemo-Åberg (eds.). Stockholm: Liber. Page 54-69
2006
Uimonen, Paula. ICT User Study at Bagamoyo College of Arts. Bagamoyo College of Arts and Sida/Embassy of Sweden Dar es Salaam, April 2006. Published with multimedia report.
Uimonen, Paula and Simbo Ntiro. "The Impact of WSIS on Tanzania's ICT4D Landscape", in Beyond Tunis: Flightplan. Kuala Lumpur: Global Knowledge Partnership (GKP).
2003
Uimonen, Paula. "Networking as a Form of Life: The Transnational Movement of Internet Pioneers", in New Technologies at Work: People, Screens and Social Virtuality, C. Garsten and H. Wulff (eds), Oxford: Berg. Page 145-163
Uimonen, Paula. "Mediated Management of Meaning: On-line Nation Building in Malaysia", in Global Networks: A Journal of Transnational Affairs, special issue on Globalization, Creolization, and Cultural Complexity: Essays in Honour of Ulf Hannerz. Oxford: Blackwell Publishing, Vol. 3, No. 3: 299-314
Uimonen, Paula. "Networks of Global Interaction", in Cambridge Review of International Affairs, Volume 16, Number 2, pp. 273-286. www.cria.org.uk
2001
Uimonen, Paula. Transnational.Dynamics@Development.Net: Internet, Modernization and Globalization. Stockholm Studies in Social Anthropology, no. 49. Stockholm: Almqvist och Wiksell International. www.net4dev.se/uimonen
Forskningsanslag
Aktuell undervisning
Global utveckling introduktionskurs
Communication & Aesthetics
Uppsatsförberedande kurs
Digital antropologi
Media antropologi
Uppsatshandledning (grund- och avancerad nivå)
Social Anthropological Method
Classics in Anthropology (PhD course)
Forskarnätverk
Konferens- workshopdeltagande
2015
2014
Styrelseuppdrag
Förtroendeuppdrag
2015
Universitetskanslerämbetet (UKÄ): bedömare vid examenstillståndsprövning
Konsultuppdrag
2014
Indevelop/Sida: Evaluation of ICT in Teachers Training Colleges (Tanzania), januari-april
Föreläsningar
2015
2014
Tanzania in a Digital Era, föredrag på SVETAN nätverksmässa för Tanzania, Röda Korsets Folkhögskola, 22 november
Media
2015
Kultur i kläm på konstskolan. Habari, No. 1/2015, p. 6
Information från tidigare år finns att läsa i Socialantropologiska institutionen årsskrifter.
Senast uppdaterad: 8 december 2020
Webbredaktör: Lina Lorentz
Sidansvarig: Socialantropologiska institutionen