Ruben Andersson
Professor i socialantropologi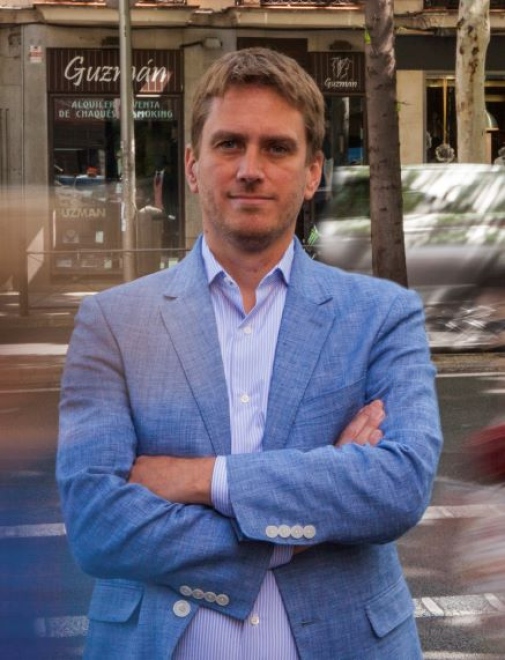 E-post: ruben.andersson@socant.su.se

Ruben Andersson är professor vid Department of International Development, University of Oxford och anknuten forskare vid Socialantropologiska institutionen. Rubens forskning har innefattat migrations-, gräns- och säkerhetsfrågor, med ett fokus på den västafrikanska Sahelregionen och södra Europa. Hans bok Illegality, Inc.: Clandestine migration and the business of bordering Europe (University of California Press 2014) ger ett etnografiskt perspektiv på EU:s gränskontroller, baserat på fältarbete med gränsvakter, hjälporganisationer och migranter i Spanien samt Väst- och Nordafrika. Boken visar hur "kampen mot invandringen" har bidragit starkt till dramatiken och lidandet vid gränserna, vilket i sun tur har motiverat ytterligare investeringar i en självförstärkande "gränsindustri".

Rubens senaste bok är No Go World: How fear is redrawing our maps and infecting our politics (University of California Press 2019), vilken bygger på Rubens forskning under senare år, finansierad av AXA Research Fund.No Go World analyserar internationella interventioner i kris- och konfliktzoner komparativt, med kriget i Mali som start- och slutpunkt. Boken visar hur internationella aktörers kartläggning av "farozoner", ett snävt institutionellt risktänkande, samt politik grundad på rädsla är faktorer som alla har bidragit till att motivera och styra olika typer av intervention (fredsbevarande, gränskontroll, terrorismbekämpning, bistånd) i Sahelregionen liksom i andra områden såsom Somalia, Libyen and Afghanistan.
Utvalda publikationer
2019
2018
'Double games: Success, failure and the relocation of risk in fighting terror, drugs and migration', with David Keen, Political Geography, 67: 100-10
Hic sunt dracones: Cartografía etnográfica del peligro global. Papeles de relaciones ecosociales y cambio global, 142: 13-28.
Profits and predation in the bioeconomy of border controls, Public Culture 30 (3) 413-39.
Europe's failed "fight" against irregular migration. In M Kaldor, I Rangelov and S Selchow (eds) EU global strategy and human security: Rethinking approaches to conflict, Abingdon: Routledge.
La lotta all'immigrazione irregolare messa in atto dall'Europa: note etnografiche su un'industria pericolosa. In R Schmitz-Esser (ed) Venezia nel contesto globale, Venice: Centro Tedesco di Studi Veneziani.
Migration. In T Allen, A Macdonald and H Radice (eds) Humanitarianism: A dictionary of concepts, Abingdon: Routledge.
Back to the soil. Comment on S. Moland, Sedentary optics: Static anti-trafficking and mobile victims, Current Anthropology, 59 (2) 115-37.
2017
2016
Irreguljär migration och Europas gränskontroller: en etnografisk analys, Report for Delmi, Sweden's Migration Studies Delegation.
Brexit referendum: First reactions from anthropology. Contribution to joint special section, Social Anthropology, 24 (4) 478-502.
Warum Europas Konzept der Grenzsicherung gescheitert ist', Friedrich Ebert Stiftung.
Why Europe's border security approach has failed – and how to change it, Policy paper for the LSE/Friedrich Ebert Stiftung Berlin report on human security.
Here be dragons: mapping an ethnography of global danger, Current Anthroplogy.
Europe's failed 'fight' against irregular migration: ethnographic notes on a counterproductive industry, Journal of Ethnic and Migration Studies.
Hardwiring the frontier? The politics of security technology in Europe's 'fight against illegal migration'. Security Dialogue, 47 (1): 22-39, DOI 10.1177/0967010615606044.
The global front against migration, Anthropology of This Century (15).
2015
2014
2012
2010
Wild man at Europe's gates: the crafting of clandestines in Spain's cayuco crisis. Etnofoor 22(2):31-49.
2005
Media
2016
2015
2014
Forskningsanslag
AXA Postdoctoral Fellowship, 2014-2016, for research project on risk in international interventions, hosted at LSE.
Senast uppdaterad: 19 maj 2021
Webbredaktör: Lina Lorentz
Sidansvarig: Socialantropologiska institutionen