CEIFO-seminarium om Transnationell Migration - Maggy Lee
EVENEMANG
Datum:
24 maj 2016 13:00
-
24 maj 2016 15:00
Plats:
Socialantropologiska institutionen, B600
The seminar is organised by CEIFO and the Migration cluster at the Department of Social Anthropology together with Forum for Asian Studies, Stockholm University.
Maggy Lee, Professor of Sociology, Department of Sociology, the University of Hong Kong
Migration control and gendered discipline of trafficking victims in Asia
Although the formal justification for immigration detention and protective custody of migrants in shelters may be different, there are clear parallels between the experience of trafficking victims in semi-carceral institutions and what Kalhan has termed 'a quasi-punitive system of immcarceration'. This talk will reflect on the changing nature and harms of migration control in the global South by examining the logic and practices of protective custody especially of women and girls in Asia. How can we make sense of the disciplinary purposes performed by semi-carceral institutions for trafficking victims? In what ways does the dominant anti-sex trafficking discourse of 'rescue' intersect with gendered notions of citizenship? And, ultimately, what can a study of gendered carceral practices tell us about the problems and paradoxes of trafficking prevention and migration control?
Maggy Lee is Professor of Sociology in the Department of Sociology at The University of Hong Kong. She is Principal Investigator on a number of research projects on transnational female professionals, lifestyle migration in Asia, and the fear of crime in Hong Kong. Her books include Human Trafficking (Willan) and Trafficking and Global Crime Control (Sage). Her most recent work in the field of criminology of mobility includes 'Border Trading and Policing of Everyday Life in Hong Kong' (in J. Ham and S. Pickering (eds.), The Routledge Handbook on Migration and Crime) and 'Human Trafficking and Border Control in the Global South' (in K.F. Aas and M. Bosworth (eds.), The Borders of Punishment - Migration, Citizenship, and Social Exclusion).
Find out more about the Migration cluster at the Department of Social Anthropology.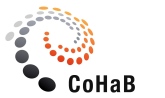 Senast uppdaterad: 10 februari 2016
Webbredaktör: Lina Lorentz
Sidansvarig: Socialantropologisak institutionen