Om företags växande inflytande i politiken
Christina Garsten, professor i socialantropologi vid Socialantropologiska institutionen och SCORE, och Adrienne Sörbom, docent i sociologi vid SCORE, har redigerat den nya boken Power, Policy and Profit. Corporate Engagement in Politics and Governance som getts ut av Edward Elgar Publishing.
Om boken från förlagets hemsida: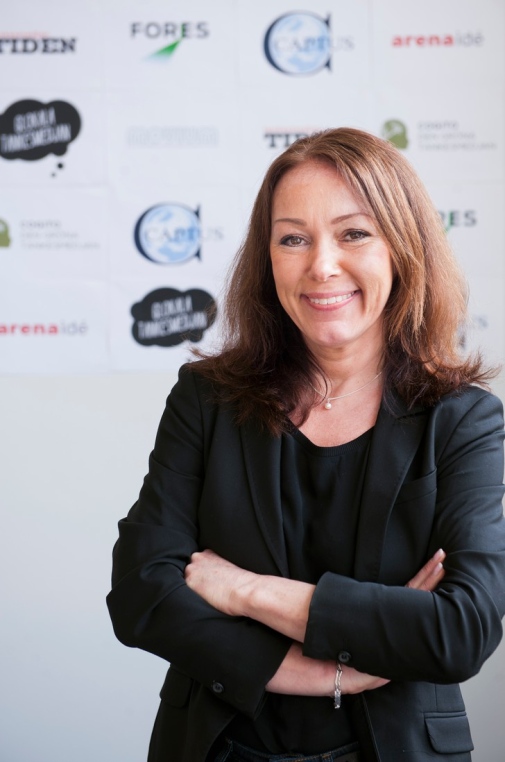 Power, Policy and Profit investigates the many ways in which corporate actors attempt to influence political activities. Through the intensified globalization of markets, the restructuring of welfare services and the accumulation of private capital, opportunities for corporate influence in politics affairs are shown to have multiplied.
Bringing together different fields of global governance studies, this book addresses the rising political influence of corporate actors both nationally and internationally. Corporate influence on policy is now commonplace through lobbying, advocacy and campaign contributions; funding analysis and research; creating or adopting standards for social responsibility and shaping transparency guidelines. Key chapters show how corporations can now have leverage in broad political affairs: an activity central to the organization of markets.
Power, Policy and Profit innehåller följande kapitel:
Introduction: Political affairs in the global domain
Christina Garsten and Adrienne Sörbom.
Building an architecture for political influence: Atlas and the transnational institutionalization of the neoliberal think tank
Marie-Laure Salles-Djelic
Global policy bricolage: The role of business in the World Economic Forum
Christina Garsten and Adrienne Sörbom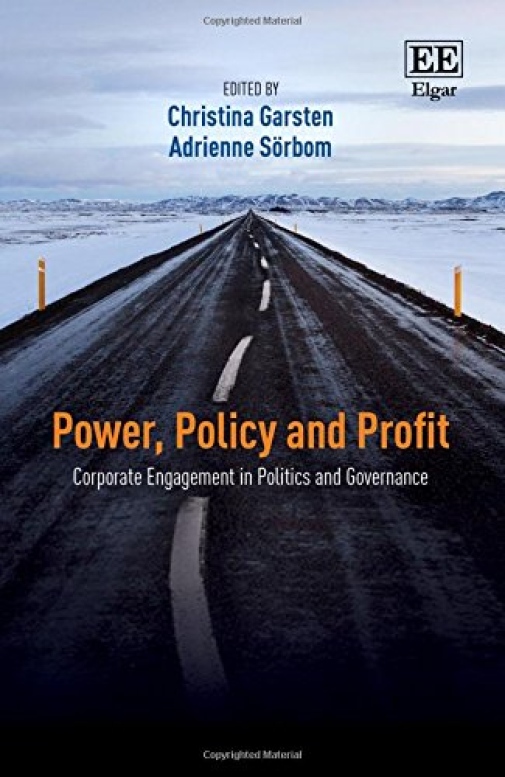 Policy making as collective bricolage: The role of the electricity sector in the Making of the European carbon market
Mélodie Cartel, Eva Boxenbaum, Franck Aggeri and Jean-Yves Caneill
Lobbying in Practice: An ethnographic field study of public affairs consultancy
Anna Tyllström
Firms' political strategies in a new public/private environment: The Boeing case
Hervé Dumez and Alain Jeunemaître
Corporate advocacy in the internet domain: Shaping policy through data visualizations
Mikkel Flyverbom
Talking like an institutional investor: On the gentle voices of financial giants
Anette Nyqvist
Leading the war on epidemics: exploring corporations' predatory modus operandi and their effects on institutional field dynamics
Sébastien Picard, Véronique Steyer, Xavier Philippe and Mar Pérezts
Political chocolate: Branding it fairtrade
Renita Thedvall
Preventing markets from self-destruction
Bo Rothstein
Reflections: Leaving Flatland? Planar discourses and the search for the G-axis.
David A. Westbrook
Mer information
Läs mer om Christina Garstens forskning.
Boken kommer att presenteras den 15 december på Institutet för framtidsstudier.
Senast uppdaterad: 14 november 2017
Webbredaktör: Lina Lorentz
Sidansvarig: Socialantropologiska institutionen