Mark Maguire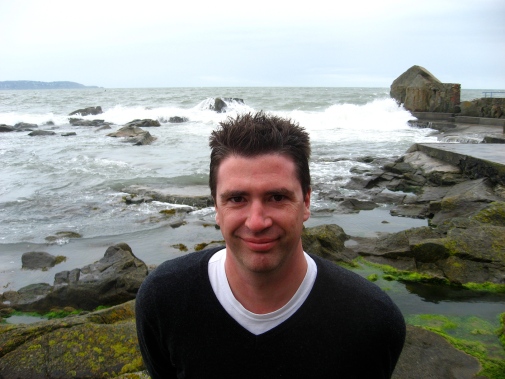 About the project
Mark Maguire is interested in how the threatening near future is perceived, conceived and lived by security 'experts', from those working in security agencies and institutions to those operating in broader networks. He is exploring the ways in which the future is secured in major critical infrastructure sites such as transport hubs and is especially interested in ethnographic and other detailed accounts of space and time factors in counter-terrorism training. As part of his project, Mark is working with colleagues in the security sector to explore the first ten minutes of terrorist attacks, in order to understand human behaviour and better prepare the public for the future.
Short biography
Mark Maguire is Head of the Maynooth University Department of Anthropology. He researches different aspects of security, from new technologies and their deployments to terrorist threats and counterterrorism approaches. He is author of several books on migration. Recently he co-edited The anthropology of security: perspectives from the front line of policing, counter-terrorism and border control (Pluto 2014). He is currently co-editing Bodies of Evidence: anthropological perspectives on security, knowledge and power for Duke University Press. He is a convener of The Anthropology of Security Network, a former editor of Social Anthropology, and he twice held visiting professorships in Stanford University, California.
Selected publications
2018
with Westbrook, David A. 'Those People [May Yet Be] a Kind of Solution' Late Imperial Thoughts on the Humanization of Officialdom. Buffalo Law Review Forthcoming. Available at SSRN:
https://ssrn.com/abstract=3293982
Peer-reviewed articles
2016
'We all ask ourselves, how would I behave in a terror attack?' Irish Examiner, 23 March.
2015
Speed, time and security: anthropological perspectives on automated border control (with E. Murphy). Etnofoor: Anthropological Journal, 27(2): 157-179.
Ontological (in)security and African Pentecostalism in Ireland (with F. Murphy). Ethnos: Journal of Anthropology, 4: DOI: 10.1080/00141844.2014.1003315.
Global and EU security: forum – rethinking Euro-anthropology. Social Anthropology, 23(3): 354-355.
2012
Bio-power, racialization and new security technology. Social Identities: Journal for the Study of Race, Nation and Culture, 18(5): 593-607.
2009
The birth of biometric security. Anthropology Today, 25(2): 9-14.
Anthology
2014
The anthropology of security: perspectives from the frontline of policing, counterterrorism and border control (with C. Frois and N. Zurawski). London and New York: Pluto Press.
Chapters in anthologies
2018
Policing future crimes. In Bodies of Evidence: Security, Knowledge and Power, M. Rao, U. and N. Zurawski, eds. Durham: Duke University Press.
with R. Peterczek. 2018. Airports: From vital systems to nervous systems. In
Low, S.M., ed. Routledge Handbook of Anthropology and the City. London and New York:
Routledge.
2015
Questioned by machines: a cultural perspective on counter-terrorism and lie detection in security zones, in Resisting biopolitics: philosophy, politics and performance, eds. S. Wilmer and A. Zukauskaite. London and New York: Routledge.
Migrants in the realm of experts: the migration-crime-terrorist nexus after 9-11, in The securitisation of migration in the EU: debates since 9/11, eds. K. Wadia and G. Lazaridis. London: Palgrave Macmillan.
2014
Counter-terrorism in European airports, in The anthropology of security: perspectives from the frontline of policing, counter-terrorism and border control, eds. M. Maguire, C. Frois and N. Zurawski. London and New York: Pluto Books.
2011
Vanishing borders and biometric citizens, in Security, insecurity and migration in Europe, ed. G. Lazaridis. London: Ashgate.
Last updated: December 20, 2018
Page editor: Lina Lorentz
Source: Department of Social Anthropology